Paola moved to New York from Puerto Rico to further her education and make a better life for herself. What she wasn't expecting was the discrimination she encountered.
As a student with part-time work, Paola was not able to afford rent on her own and found a shared apartment with roommates in the Albany region. When her housemates found out she was transgender she was met with verbal harassment and threats to her physical well-being. Frightened for her safety, she reached out to her landlord, who rather than protect her, told her she had 30 days to leave and find a new home.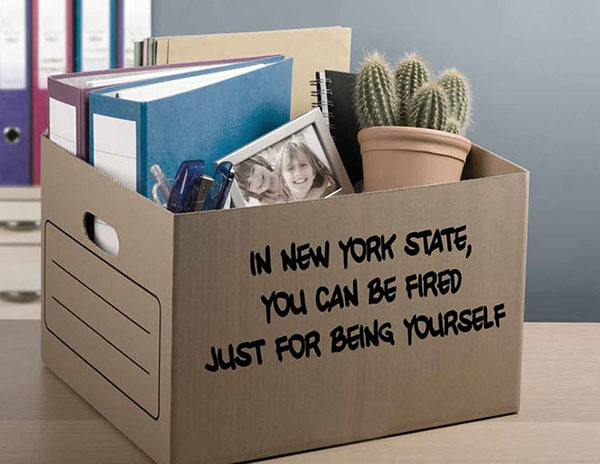 What happened to Paola is still perfectly legal in New York today. She could lose her job for being transgender and in many parts of the State that would be within the legal rights of her employer to do. This discrimination persists and many in our community are victim to it because there is no statewide law in existence in New York to protect our transgender and gender non-conforming friends and family.
Stories like Paola's are unfortunately not uncommon. In a state that is a leader on the civil rights front on many issues, New York still fails to provide the most basic protections to its transgender residents. There are currently 17 other states that have statewide laws protecting on the basis of gender identity and expression, including places like Illinois, Iowa and Nevada. New York has not been a leader when it comes to fighting transgender discrimination.
The Gender Expression Non-Discrimination Act (GENDA) is a bill that was introduced more than a decade ago in New York State with the Pride Agenda leading the campaign for passage. When passed, GENDA will prohibit discrimination based on gender identity and expression and include offenses regarding gender identity or expression under the hate crimes statute. Essentially, the law will protect transgender New Yorkers from being kicked out of their homes or fired from their jobs simply for being themselves. The bill will also hold accountable those who commit crimes against others based on their gender expression.
The State Assembly passed GENDA six years in a row, including in 2013, though tragically, did not get signed into law in New York State because the Senate failed to bring the bill to the floor for a vote. Despite the failure to sign GENDA into law, support for the bill made historic progress in 2013.
Virtually every major New York newspaper, including the New York Times, called for the Senate to pass the bill and 78 percent of New Yorkers polled support ending discrimination against transgender people. Law enforcement officials from around the state also voiced their support for enactment of GENDA as a strong tool for public safety, including this year for the first time Commissioner Ray Kelly of New York City. This broad and deep statewide coalition of law enforcement, labor, faith, civil rights, LGBT, progressive and women's organizations stood shoulder-to-shoulder and called for the passage of GENDA.
As we enjoy what's left of summer and reflect on the historic progress we've made as a community so far in 2013, the fight continues. If the recent tragic death of transgender community member Islan Nettles is any indication, our work in educating and advocating for equal rights and protections is far from over.
We need to protect people like Paola, and all transgender New Yorkers. The Senate has an opportunity to bring New York back up to speed as a leader in civil rights and pass GENDA in 2014 and we'll continue to send strong messages about the importance of this legislation. We're not safe until all LGBT people are safe.
Popular in the Community