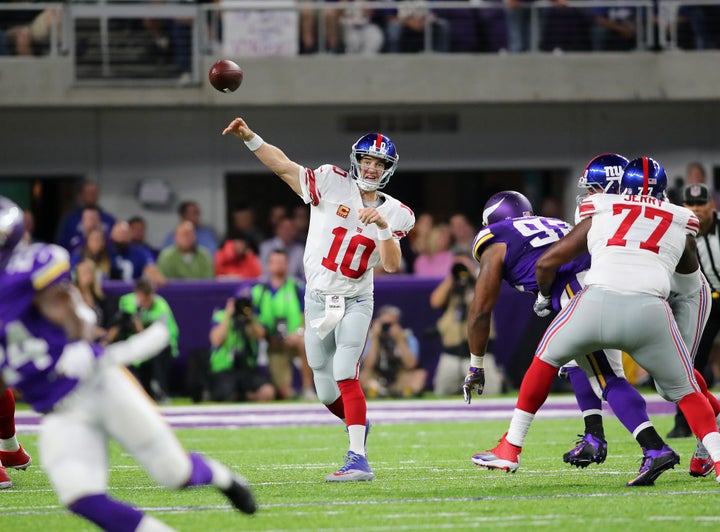 Since 1990, about 75 percent of teams who've won the first three games of an NFL season have gone on to the playoffs. 
The 2016 version of the New York Giants appeared to be well on their way to just that ― winning at Dallas and at home versus New Orleans, only to falter late at home against Washington.
Of course, a 2-1 start in the NFL is admirable. But against Minnesota in primetime Monday night, the Giants lived up to criticisms that they're soft, slow and undisciplined. 
Take quarterback Eli Manning, for example. No quarterback, save for Chicago's Jay Cutler, has more fumbles since 2009. Manning does have two Super Bowl wins during that span as well, so people tend to cut him more slack.
Then again, we are talking about a 35-year-old quarterback with zero escape ability in the pocket, prone to throwing untimely interceptions. 
Manning tossed two picks against Washington, including one with the game hanging in the balance as the Giants marched to kick a game-winning field goal. And his second half pick against the Vikings all but sealed the hopes of a comeback. This is classic Manning and we can't just blame the porous offensive line or conservative play-calling either. He simply doesn't throw the ball away and he doesn't get out of trouble.
He's proven that he doesn't need elite protection to produce quality numbers and win games. And this year he has the benefit of a shifty rookie wideout in Sterling Shepard (263 yards and 2 touchdowns) and a healthy Victor Cruz. Take into consideration that last year ― Odell Beckham Jr. amassed 1,450 yards, while the rest of Giant receivers totaled just 1,405 yards.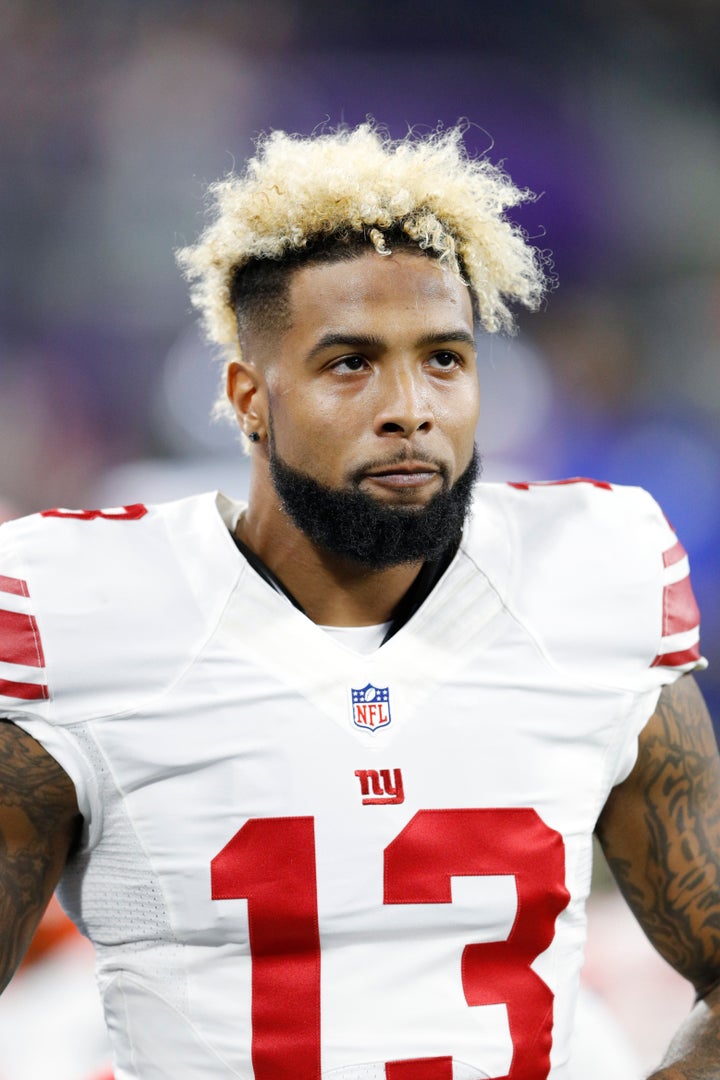 Still, this is an offense that too often fails to produce explosive plays, a significant problem that didn't exist last year.
The Giants had 17 scoring plays of 20 or more yards in 2015, the third best in the league. This year, they only have one. And they're scoring touchdowns in the red-zone a measly 46 percent of the time, per Giants.com.
Opposing teams are forcing New York into moving slowly up and down the field. With the Giants scoring touchdowns in the red zone just 46 percent of the time, the lack of big scoring plays has been a killer.
Maybe the most troubling aspect for Giants fans isn't the struggling offense though, but a defense that ―  after propelling New York's opening couple wins ― has reverted back to its normal self. Remember, this was a unit that ranked last in total yardage allowed last season and produced that all-too-familiar Tom Coughlin scowl with its sheer inability to get off the field on 3rd-down.
"They're a championship defense," Beckham said of this year's version following the 16-13 Week 2 Big Blue win over New Orleans.
When you don't have backers to tackle in space (see Robinson, Keenan, and Casillas, Jonathan), corners and safeties have to cheat in, and the defense becomes susceptible to deep balls and bubble screens._
The result was a remarkable 45.2 percent 3rd-down conversion rate for opposing offenses ― the 28th worst clip in the league. It's also a key reason why the Giants have a minus-eight turnover margin through four games, the third-worst in the NFL.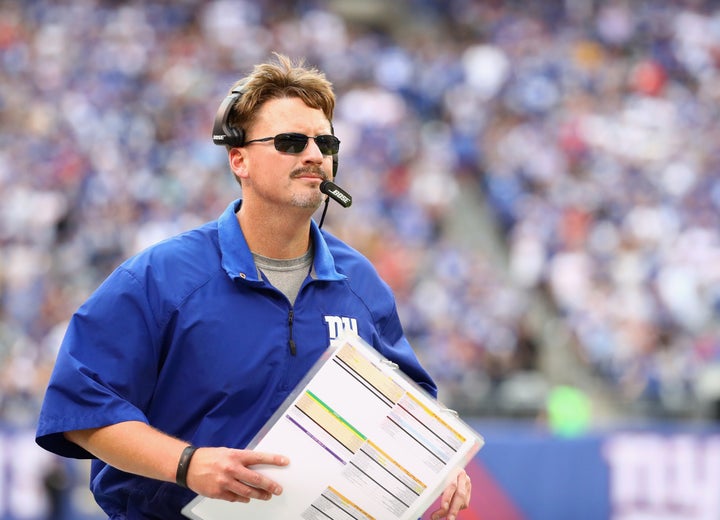 To be fair, rookie cornerback Eli Apple ― the highly touted top-10 pick out of Ohio State ― missed the Minnesota game, as did rookie safety Darian Thompson, who has played well. Pricey free agent pickup corner Janoris Jenkins has been as advertised, and the secondary is undeniably improved.
"We have three starting corners," first-year head coach Ben McAdoo said recently.
McAdoo is also responsible for calling the Giants' offensive plays. The former OC may be a guru, but his predictable series of screens and draws will not cut it, certainly not with the competition he's facing in the division.
The Giants are talented enough to stay in football games and be competitive. But being competitive and winning are two very different things. It's a principal reason why Coughlin, despite winning two Super Bowls, was canned. It's also the reason why GM Jerry Reese has no business being employed after assembling such a poor roster.
The harsh reality for the G-Men is that Manning's window to win is shutting as those two rings under Coughlin vanish to a very distant memory. 
Calling all HuffPost superfans!
Sign up for membership to become a founding member and help shape HuffPost's next chapter