 A professional football team has two preseason away games, eight regular season away games, and potentially even more away games, depending on whether they make it to the playoffs and lose home field advantage. That's a lot of time away from home. Moreover, each professional football organization comprises around 180 people, including players, coaches and staff, many of whom go on the road with the team. So that's a lot of people with a lot of time away from home.
Traveling en masse is hard enough for us regular folks. Traveling with more than 50 burly, stressed-out men is another thing altogether. So we've always wondered what it takes to accommodate and transport an NFL team around the country during football season. How many people travel with the team? Do they have a private plane? Do players have to share hotel rooms?
The New York Giants are one of the 32 teams in the NFL where extensive travel is part of the gig. HuffPost Travel got in touch with the team's director of administration, Jim Phelan, whose job is to coordinate activities, travel and football operations, to give us information about the Giants' life on the road.
Phelan's department books the year's hotels before May for the roughly 140 people who travel with the team, a group that includes players, coaches, managers, owners and video and medical staff, among others. About three weeks before traveling to a city, Phelan's department contacts the appropriate hotel and transportation staff to finalize plans and get the team's meals set up.
The team uses the same chartered United Boeing 767 for every flight, with the same flight crew. The seats are laid out in a classic 2-3-2 configuration, with, for the most part, each player getting at least a seat and a half to himself (these are big guys, after all). "We put the bigger linemen in first class to give them as much space as possible," Phelan adds. At the airport, Giants are just the like rest of us: Despite private charter rules being a bit different, everyone has to go through security.
Players are responsible for packing and carrying their own bags with their personal equipment and special pads, but they don't face baggage weight limits, Phelan said. "The total weight of just baggage, equipment, etc. is up around 15,000 pounds," he said.
When packing for an away game, the Giants' equipment staff has to be ready for anything. They constantly check weather reports and will bring extra helmets, shoulder pads, and shoes for all conditions -- rain or snow, cold or hot. Phelan adds, "They bring enough equipment to replace half the team probably, but they do so much maintenance on helmets and pads they usually don't run into many problems." Trainers are equipped with splints, ace bandages and medicines for the flu. A spare hotel room is always booked in case a player gets sick and needs to be isolated from everyone else. "We prepare for the worst -- and the best news on a trip is no news," said Phelan.
Depending on where they're going, Phelan said, the Giants reserve up to 200 rooms in a hotel, with enough room for the players' friends and families. Players in their first two to three years with the team share rooms.
While at the hotel, players are not allowed to order room service, access the mini-bar, frequent the bar area, or be out past bed check. The players do get access, however, to the staff-only gym area, free Internet and maybe a movie.
Instead of room service, the hotels provide a protein-heavy menu for the players and coaches to pick from. Phelan said breakfast usually consists of "omelets, pancakes, French toast and cereals," and snacks include "fruit, ice cream, burgers, wings, fajitas -- things like that." Dinner follows the guidelines of "a meat, chicken and fish selection with pasta, veggie and starch." They're called the Giants for a reason.
Before You Go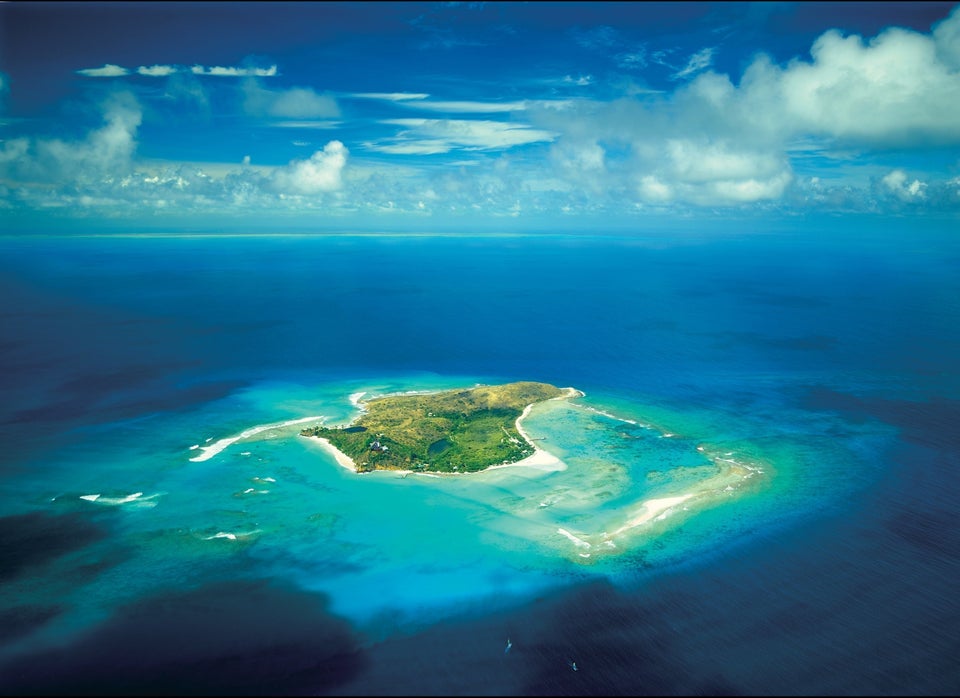 Vacation Destinations Celebs Love