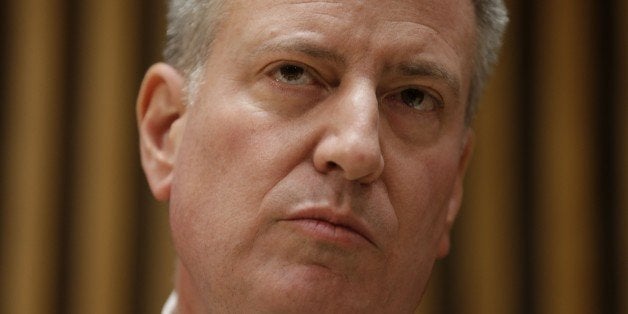 The number of New Yorkers struggling with homelessness has reached unprecedented levels under a leader that vowed to take on the growing crisis.
In Mayor Bill de Blasio's first year in office, the number of people living in homeless shelters rose to 58,913 -- an all-time high -- WNYC reported. Although de Blasio inherited a dire situation (homelessness jumped 71 percent on Mayor Michael Bloomberg's watch, according to the Coalition for the Homeless), about 3,000 more people are living without stable shelter now than in October, despite new programs designed to fight homelessness that went into effect this past fall.
The current mayor's administration says that although they cannot specify exactly when the city can expect homelessness to begin declining, the initiatives -- namely, programs targeting disproportionately affected groups -- should improve conditions down the road.
Three programs launched in September are aiming to move homeless families and victims of domestic violence who have children into subsidized rental housing, The New York Times reported in August. Most of those benefiting from the programs will pay 30 percent of whatever income they have for three to five years, while the city covers the rest.
While the figures have yet to reflect progress, the mayor has garnered support from some advocates. Mary Brosnahan, president of the Coalition for the Homeless, praised de Blasio's efforts, claiming the mayor has "done tremendously in terms of changing the whole rubric and the approach to homelessness." She told WNYC she believes the city's efforts will start shrinking New York's shelter population starting next summer.
While homelessness has climbed to new heights in New York City, overall rates have declined nationwide, a 2014 study by the National Alliance to End Homelessness found. The number of homeless people in the U.S. dropped by more than 152,000 between 2005 and 2013. The survey noted that successes and setbacks in combating homelessness varied from region to region.
Related
Before You Go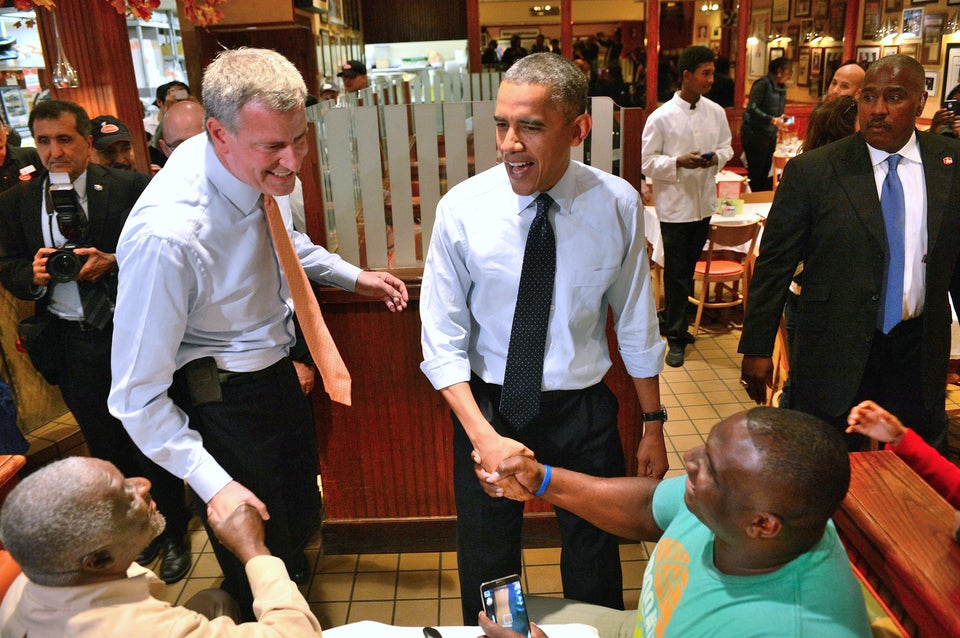 Obama, De Blasio Visit Junior's In Brooklyn
Popular in the Community