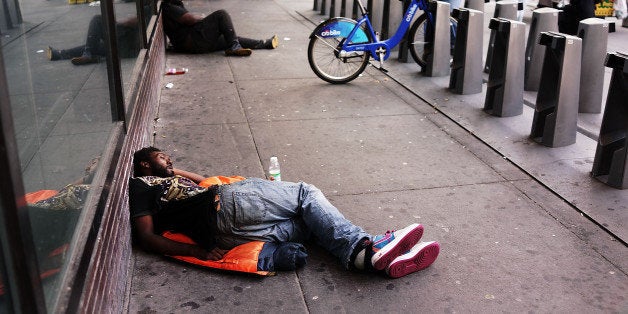 New York City's homelessness crisis continues to grow.
According to city records, the number of residents living without stable shelter reached an all-time high of 59,068 in mid-December, the New York Daily News reported. The figure marks an uptick from more than 56,000, which was reported by WNYC last October, and a 10 percent increase since Mayor Bill de Blasio's Inauguration Day about one year ago.
For homeless single mother Dana Hollis, the crisis means dangerous housing for families like hers. She and her 12 children were placed into a building in the Bronx that has 63 open serious-code violations, according to the Daily News. Under pressure to provide housing for desperate New Yorkers in need, de Blasio's administration has hired about a dozen nonprofits to continue placing homeless families in properties that have been deemed hazardous by the city's own inspectors.
These properties, or "cluster units," have grown in number from 2,918 to 3,143 throughout the city under de Blasio's leadership, despite the mayor hoping to end the controversial practice used frequently by his predecessor, Michael Bloomberg.
Hollis and her 12 kids all share one bathroom, the ceiling caved in on one of Hollis' sons while he was taking a shower last July and the lights flicker and go out when upstairs neighbors run around.
Hollis' decrepit housing reflects a city that's been on the losing end of a war on homelessness for years.
Homelessness climbed 71 percent during Mayor Bloomberg's time in office, from 2002 through 2013, according to the Coalition for the Homeless. In just the last five years, the number of homeless kids in the city spiked 63 percent, a report by the Institute for Children, Poverty & Homelessness found last October. And most of the increase was felt in neighborhoods in Brooklyn and Queens that have been known to house middle class families.
"The statistics are staggering," the report reads. "Unless something is done to address the underlying issues driving families into extreme poverty, more children will become homeless."
Although de Blasio hasn't indicated when New Yorkers can expect to see less people living on the street, his administration has "begun the redesign of the homelessness system" in its entirety, Tony Shorris, first deputy mayor, told WNYC in December. The city launched multiple programs helping groups that are disproportionately affected by or at-risk of experiencing homelessness, such as victims of domestic violence who have children.
"We're targeting particular populations and putting them back into the community and working with them toward self-sufficiency, which is the ultimate goal," Lilliam Barrios-Paoli, the city's deputy mayor for health and human services, told The New York Times in August.
Related
Before You Go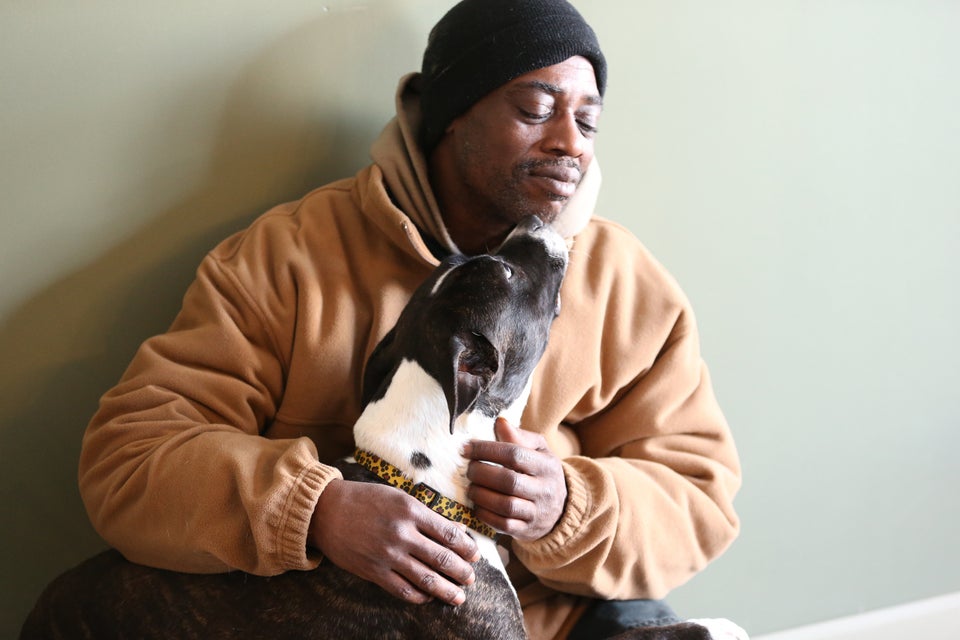 Homeless Man Refused To Abandon His Dog
Popular in the Community