HuffPost got a first look at the series before its Funny or Die premiere this Friday. The black comedy, which marks Harrison's directorial debut, follows down-and-out artists Felix (Matthew Wilkas) and Cathy (Jenn Harris), who are struggling to make ends meet in New York. One day, they're given the chance to earn a fortune and wipe out some of their mounting debt... by killing a stranger.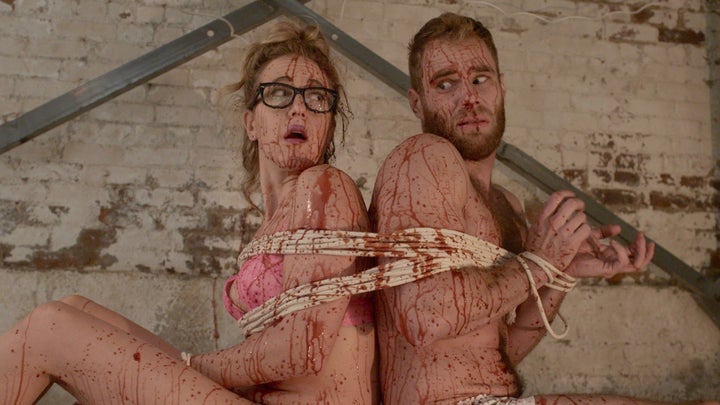 "New York Is Dead," which premiered at the 2017 Tribeca Film Festival, is an onscreen reunion for Wilkas and Harris, who also starred in the 2012 queer cult hit, "Gayby." The pair co-wrote the series, which Wilkas called "sort of autobiographical" in that the writer-performers have their own love/hate relationships with the Big Apple.
"New York is an absurd, beautiful and impossible place where everyone is fighting for their piece of space," he told HuffPost. "Jenn and I have never killed anyone, of course, but we have, in our individual ways, experienced struggle. As important as art and creativity is to New York, it doesn't really make life easy for its artists." Shooting with Harrison, he added, was "pretty phenomenal."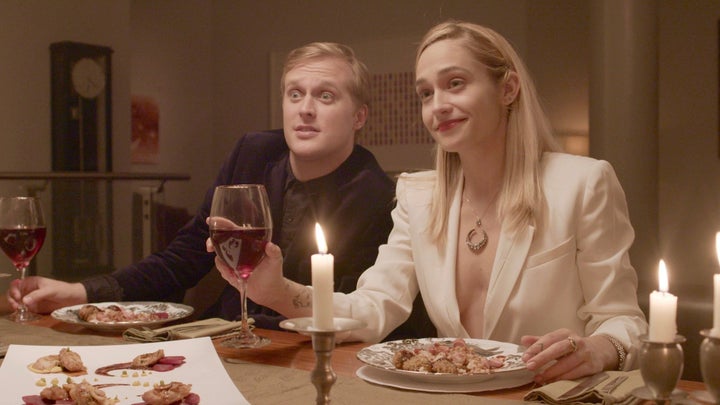 The pair raised money for the production of the first season of "New York Is Dead" through a successful Kickstarter campaign, while all six episodes were shot over just seven days. To Wilkas, whose credits also include "The Mummy" and HBO's "Looking," the support from audiences "means the world."
"We never would have been able to make this show without our fans and friends," he said, "and knowing that they support us and are invested in the project is super inspiring."
The first two episodes of "New York Is Dead" will be released Friday, Oct. 13 on Funny or Die. Each of the remaining installments will be released each subsequent Tuesday.
Catch the trailer for the series below.
Popular in the Community