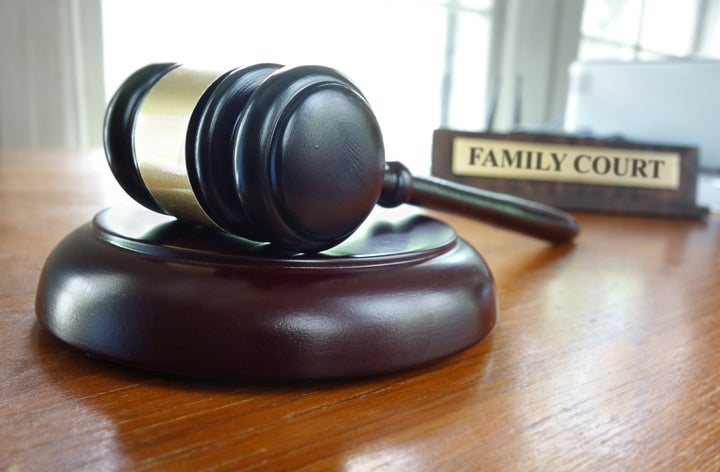 A New York judge has granted "tri-custody" of a 10-year-old boy to three people who were previously in a polyamorous relationship.
Suffolk County Supreme Court Judge H. Patrick Leis III's March 8 ruling is the first of its kind in the state, an attorney involved with the trial told the New York Law Journal.
A Long Island couple, who the New York Post has identified as Dawn and Michael Marano, got married in 1994. According to court documents, they befriended their downstairs neighbor Audria Garcia in 2001. Garcia was living with a boyfriend, but when they broke up, Garcia moved in with the Maranos, and in 2004 they "began to engage in intimate relations," the ruling states.
The trio considered themselves a family and decided they wanted to have a child. Dawn was unable to conceive, so Michael and Garcia decided to conceive a child together — a son who was born in January 2007.
"It was agreed, before a child was conceived, [the Maranos and Garcia] would all raise the child together as parents.""
"It was agreed, before a child was conceived, [the Maranos and Garcia] would all raise the child together as parents," Leis explains in his ruling.
Dawn's insurance covered Garcia's pregnancy. The two women also went to doctor appointments together, and once the baby was born, they took turns tending to the infant at night.
The three co-parents lived together happily for 18 months, until Dawn and Garcia decided they wanted to pursue a romantic relationship without Michael, per the Post. In 2008, the women moved to a new home together.
Soon after, the Post reports that Michael sued Garcia for custody of their son, and Dawn sued Michael for divorce.
Michael and Garcia agreed to joint custody, but the arrangement stripped Dawn, who was neither the boy's adoptive or biological parent, of any legal rights to custody.
Although the women still live together and see their son on a daily basis, Dawn filed another suit "to secure custody rights for [the boy] because she fears that without court-ordered visitation and shared custody, her ability to remain in [the boy's] life would be solely dependent upon obtaining the consent of either Audria or [Michael]," the ruling explains.
Michael fought his ex-wife's bid for custody and the case went to trial.
During the ruling on March 8, Leis reprimanded Michael, telling him that that no one told him "to conceive a child with his wife's best friend."
Leis also concluded through interviews with the boy that he is a "a well-adjusted 10-year-old boy who loves his father and his two mothers." He also determined that the boy sees the "two women as his mothers" and that they were raising him in a "loving environment."
Judge Leis granted Dawn Wednesday nights with the boy, as well as one week of vacation during the school recess and two weeks in the summer, the ruling states.
"They're thrilled with the ruling, absolutely thrilled," Karen Silverman, Dawn's attorney told the Post.
Michael, however, wants to appeal.
"A person simply is responsible for the natural and foreseeable consequences of his or her actions especially when the best interest of a child is involved," Leis explained in his ruling. "Reason and justice dictate that [Michael] should be estopped from arguing that this woman, whom he has fostered and orchestrated to be his child's mother, be denied legal visitation and custody."
Related