NEW YORK -- Go West, young Rand. A new study released Thursday by a libertarian think tank ranks New York as the least free state, and the Dakotas, where "freedom blooms on the hills and prairies," the most.
Rounding out the authors' list of least free were 49th place California, then New Jersey, Hawaii and Rhode Island. Best off after North and South Dakota were Tennessee, New Hampshire and Oklahoma. Social liberties like marijuana laws and marriage equality were weighted in the rankings, but at the core of the study's considerations were libertarian concerns like state regulation.
The reason New York placed dead last, said "Freedom in the Fifty States" co-author Jason Sorens, an assistant professor at SUNY-Buffalo, can be summed up in one word.
"Taxation. New York has by far the highest tax burden of any state," he said. But even Sorens admitted that New Yorkers might find other considerations -- like good restaurants -- more important. In fact, he said, that's what makes the winners so free.
"Some of these states in so-called flyover country might have fairly efficient economic policies because they need to in order to attract businesses."
The study, co-authored by William P. Ruger of Texas State University, was produced by the libertarian Mercatus Center at George Mason University. Its authors say they are keenly aware that not everyone thinks the Big Apple is the Big House. So this year, they're rolling out a new website where people can customize their own freedom rankings.
Some of the authors' decisions will come as a surprise to readers. Abortion rights -- a hotly disputed topic -- aren't weighted at all. Sorens said that's because "we don't want to take a stand on what the freedom-protecting policy is."
Libertarian bugaboos like state licensing restrictions for dental hygienists and nurse practitioners, meanwhile, do have sway.
"Some of these things, they sound obscure but they have a real financial impact," Sorens said. "Those practitioners are a lot cheaper, frankly, than fully credentialed doctors and dentists."
Much of the data used in the study is at this point at least a couple of years old, so newer developments like New York City Mayor Michael Bloomberg's proposed soda ban wasn't considered. If those 16-ounce flames of liberty are ever extinguished, however, Sorens said that too will be measured, modestly.
But the mayor has a ready comeback for states like Mississippi, which is ranked at 41 ranked and is nine spots higher in the freedom index and recently passed an "anti-Bloomberg" law protecting the sugary soda servings.
"It's the most obese state," he recently said. "It's got a life expectancy five or six years worse than New York City. It's got a murder rate higher, a suicide rate higher, and they're worried about things that we're doing. Where would you rather live, there or here? I mean, think about that."
Support HuffPost
The Stakes Have Never Been Higher
Before You Go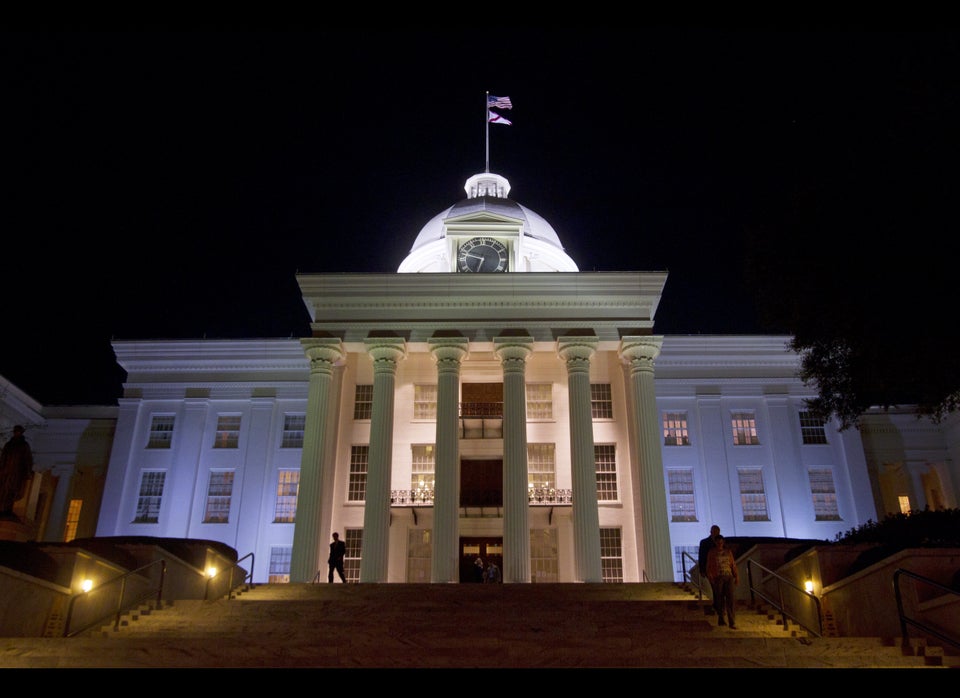 U.S. State Capitol Buildings
Popular in the Community