Libraries in New York City have been getting slammed with huge budget every year for ages now. Each year library supporters have pushed back with petitions, rallies, and events. Incredibly this will be fourth year for the 24 Hour Read In for New York City Libraries. It is happening this weekend, June 8th & 9th from 4PM Saturday until 4PM Sunday at the gorgeous Brooklyn Public Library at Grand Army Plaza.
This event has a hypnotic quality to it. After being there for 72 hours now there are patterns which are emerging. While this is a definitely a rally it is also celebration of the written word and how the people of the city interact with it. People read high brow stuff, people read low brow stuff, people read to impress, people read for laughs, people read for all kinds of reasons which are unique to them and that one piece they just had to get out there. Formats are catholic, people read from kindles and nooks, newspapers and phones. Some people specifically make a point of reading from a library book and some people show up with no book at all.
We keep a set of "emergency" books at the podium. These are chosen as works that if you run short on time you can just grab a book, open it at random, and go. Sometimes people flake (in a nice way) and walk away from the podium five minutes into their reading so organizers have to sprint up and keep the reading going. For the curious our emergency Read In bookshelf consists of The Oxford Book of English Verse, World Book Encyclopedia: Volume L, The Wordsworth Dictionary of Biography, and The Best American Nonrequired Reading.
Some texts appear and reappear in the course of the day's reading. Whitman's O Captain, My Captain! always ends up getting read three or four times by different people at different times every single year. The scariest thing ever read was The Night Bookmobile and people wept openly while a treatise on library burning was read. Justin Bieber's bio got us through last year's rough patches. There are a couple of rules about what you can read, literally just a couple. You can't read porn during storytime and you should expect things to get racy from midnight to 4AM. That is it, otherwise you read what you like.
If you believe libraries are important you should read. If you had a great children's librarian once then you should read. If you think that libraries as safe spaces for one and all provides a universal benefit to our society and are a source of dignity to our people then you should read. If you want to have your voice out there in the city, reading that one book that has always meant everything to you then you should read.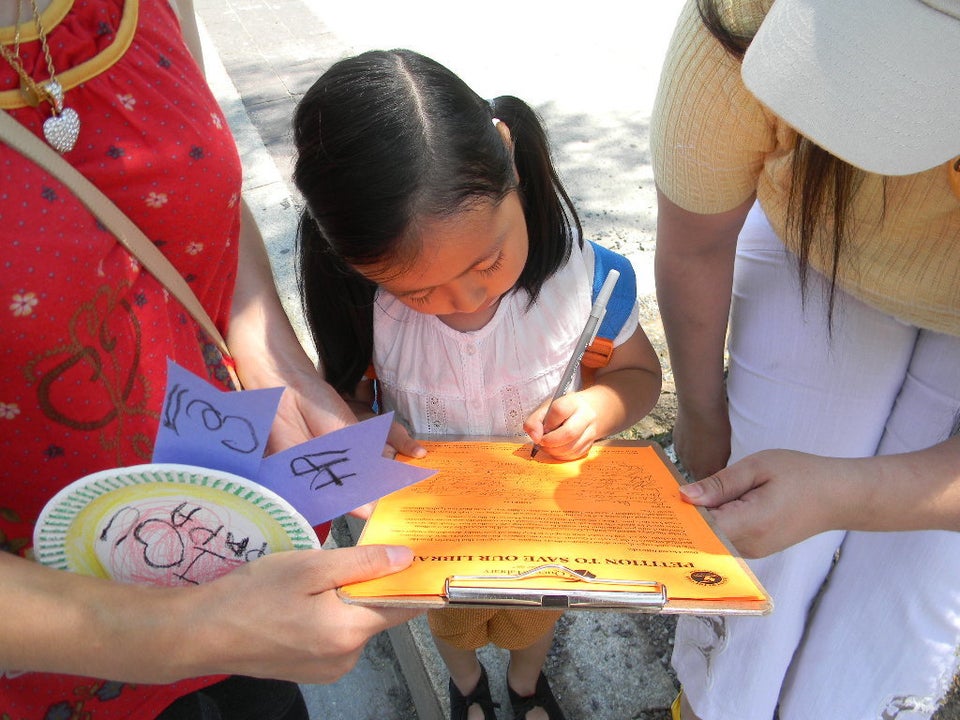 Photos From Previous 24 Hour Read Ins
Related
Popular in the Community