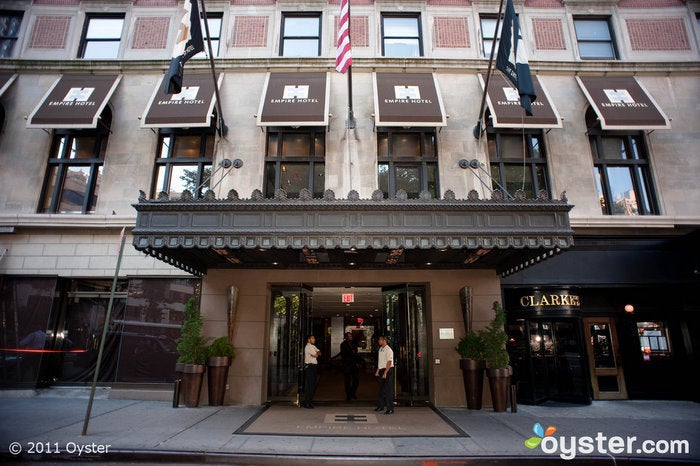 Jenny Kang is the practically the poster child for New York street style -- she is the Fashion Editor for New York Magazine, after all.
The Chicago native, who has described her style as "preppy sportswear with punches of fun," knows how to pick out ideal spots to cool her heels between shows. We asked Kang to dish on her favorite hotels, and of course, her favorite designers.
Right now she's loving Proenza Schouler, Miu Miu and Givenchy, but is most looking forward to the Marc Jacobs show this NYFW. "The way he presents his collection is always innovative, almost like fashion theater," says Kang.
Check out her favorite New York City hotels (hint: there's one she really loves) for New York Fashion Week below.
Q: What's your favorite hotel near Lincoln Center (a.k.a. where NYFW is staged)?
A: The Empire Hotel.
Q: Is there a hotel bar or lounge that you like to hang out at the most?
A: The Rooftop of the Empire Hotel has stunning views -- hanging out here is a great way to unwind. (Notice a theme here?)
Q: Is there a hotel spa or salon you hit up for in-between show touch-ups?
A: The Spa at the Mandarin Oriental. [Ed. note: Who wouldn't want to go to this spa after checking out the menu?]
Related:
Popular in the Community