It took him a little over eight hours to complete the New York City Marathon, but Jimmy Jenson is nothing short of a champion.
When Jenson, 48, crossed the finish line in Manhattan on Sunday, he became the first person with Down syndrome to ever complete the renowned 26.2-mile race in New York, TODAY reported.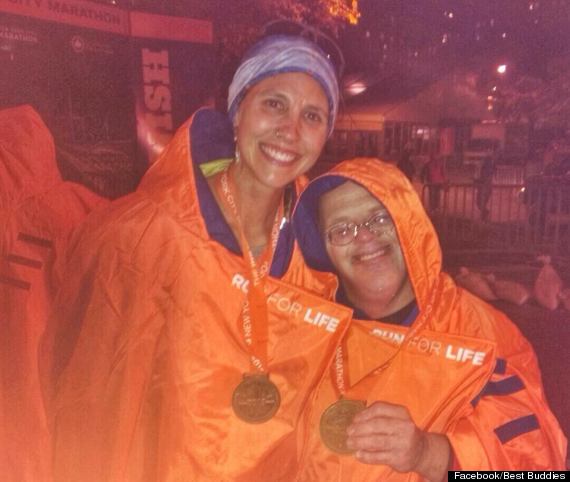 The determined runner first became interested in hitting the pavement more than 10 years ago when his roommate, whom he lives with in a group home, picked up the sport. At first, he just set his sights on completing a 5K, according to Best Buddies, a nonprofit that works to integrate people with intellectual and developmental disabilities.
Jenson partnered up with Jennifer Davis who coordinates day programming for people with disabilities at the Anthony R. Abraham Foundation, and the two began training for short-distance runs.
They gradually worked up to completing the Los Angeles Marathon. The pair then decided to try and make history by participating in the New York City Marathon, in honor of the Best Buddies mission.
While training has helped Jenson get in shape, lose 69 pounds and become more outgoing, Davis says he's having an even greater impact on others.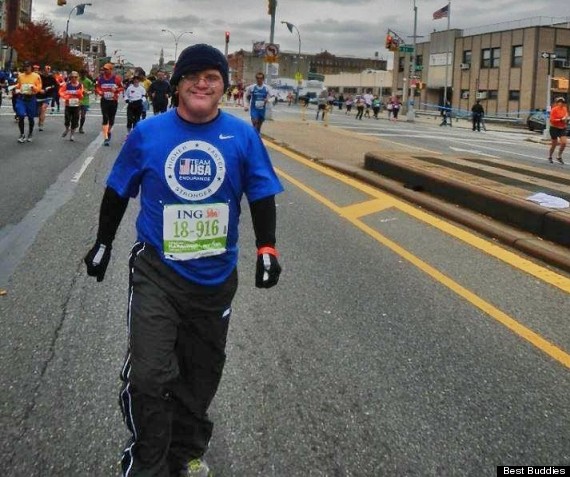 "I was able to help Jimmy become more active, get in the community, lose weight, and tie his shoes," Davis said in a press release, according to Best Buddies, "but he taught me about enjoying life, dancing and singing like no one is watching, and that a hug and a hot cocoa can solve almost anything."
He is also showing the Down syndrome community –- and the disability community at large –- just how much terrain they can conquer.
If Jimmy Jenson's story and smile inspires you as much as it does us, consider supporting Best Buddies here.
Related
Before You Go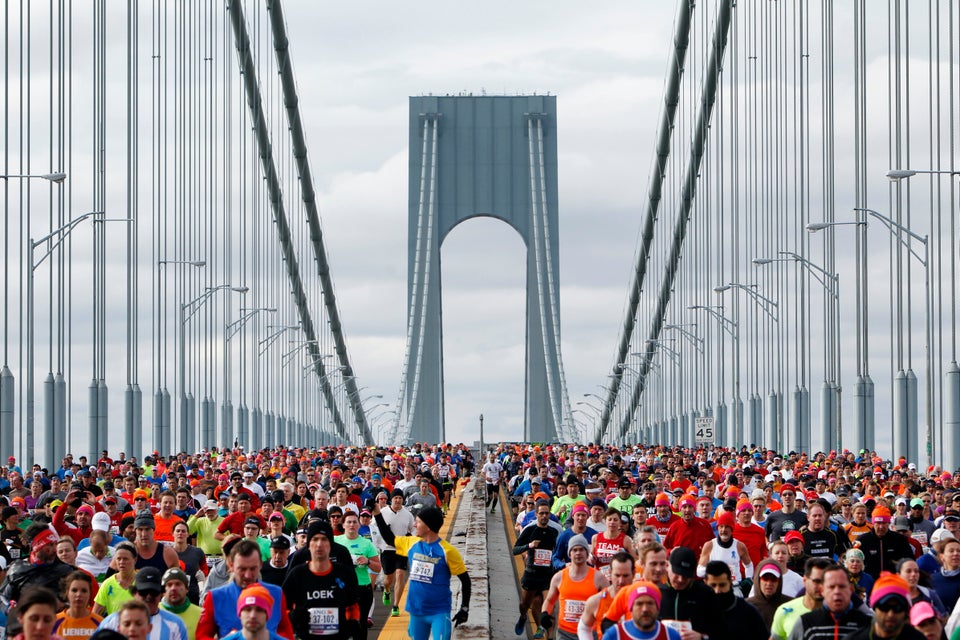 PHOTOS: 2013 NYC Marathon
Popular in the Community