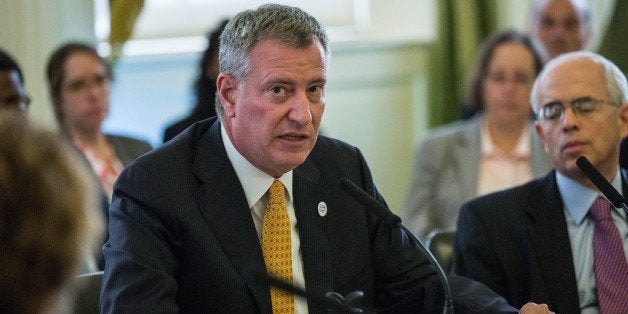 As a candidate for New York City mayor last year, Bill de Blasio promised to end marijuana arrests, noting that they have "disastrous consequences for individuals and their families," such as making it harder for people to secure student financial aid and find "stable housing and good jobs."
As mayor, de Blasio is not living up to that promise, according to a report released Monday by the Drug Policy Alliance and the Marijuana Arrest Research Project, groups advocating an end to the arrests. Between March and August of this year, the police made hundreds more low-level marijuana arrests than they did during the same six-month period under his predecessor, Michael Bloomberg, according to the report.
"President Obama, Governor Cuomo, former Mayor Ed Koch and candidate Bill de Blasio all strongly criticized the NYPD's racist marijuana possession arrests," Harry Levine, a Queens College professor and an author of the report, said in a statement. "Yet the most progressive mayor in the modern history of New York is unable to stop them? Really?"
De Blasio surged ahead in the polls last year while campaigning as a progressive champion of the poor and people of color, an image bolstered by a viral campaign video in which his mixed-race son, Dante, spoke out against the wrongs of racially biased policing.
Those wrongs persist under de Blasio, according to the report, which draws on data from the New York State Division of Criminal Justice. The NYPD continues to arrest Latinos at nearly four times the rate as whites and blacks at seven times the rate of whites, despite studies showing that young blacks and Latinos in New York and elsewhere are no more likely to use marijuana than are their white counterparts.
The report breaks down the arrest numbers by neighborhood, showing that the vast majority of arrests are concentrated in predominantly black and Latino areas.
"The NYPD is clearly never going to do on the Upper West Side, where there are two dozen arrests each year, what they're doing in the 77th Precinct in Crown Heights, where there are more than 300," said Gabriel Sayegh, managing director for policy and campaigns for the Drug Policy Alliance. "It just wouldn't be allowed."
Many of the arrests happened when police stopped and frisked people or ordered them to empty their pockets, a tactic that came under fierce criticism during the Bloomberg administration. As a candidate, de Blasio was one of the city's most prominent critics of stop and frisk, speaking out against the NYPD's racially disproportionate use of the strategy at a time when the front-runners in the mayoral race largely refrained from criticizing the cops.
But he has also firmly defended Police Commissioner Bill Bratton's policy of cracking down hard on minor offenses, at one point declaring, "Breaking the law is breaking the law."
The report paints a picture of the typical arrest victim as a young person of color who generally obeys the law. Three-quarters of the people arrested for marijuana this year have never been convicted of a misdemeanor, according to the report.
Anastasia Sanders, a 21-year-old Latina woman from Prospect Heights in Brooklyn, told HuffPost she was fired from her job as a teacher's assistant after an arrest for a nickel-bag of marijuana late last year. She voted for de Blasio hoping he would reform the police department's practices, so she was disappointed by the latest numbers.
"As a whole, we in the communities of color voted for him," she said. "So for us to continue to be arrested, to be honest, it's not fair, and we just wish we had his support a little bit more."
Phil Walzak, a spokesman for the mayor's office, noted that marijuana arrests are down in New York City this year when January and February are accounted for.
But the report's authors say that's only because those months were so cold in 2014. "According to records from the U.S. weather service, New York City received more inches of snow in January and February of 2014 than in any year since 1870," the Drug Policy Alliance wrote in a press release. "In effect, it took what insurance companies call 'an act of God' to slow down the NYPD's marijuana possession arrests in 2014. And then only for two months."
This story has been updated to include comment from the mayor's office and a response from the report's authors.
Before You Go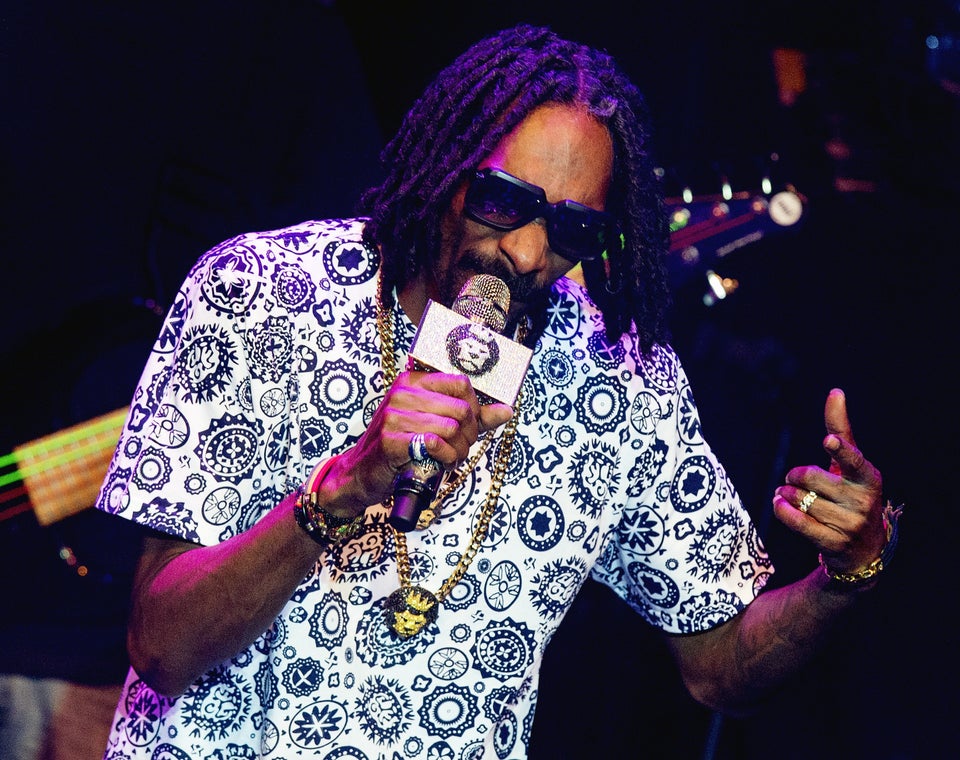 Most Influential People Who've Used Marijuana
Popular in the Community