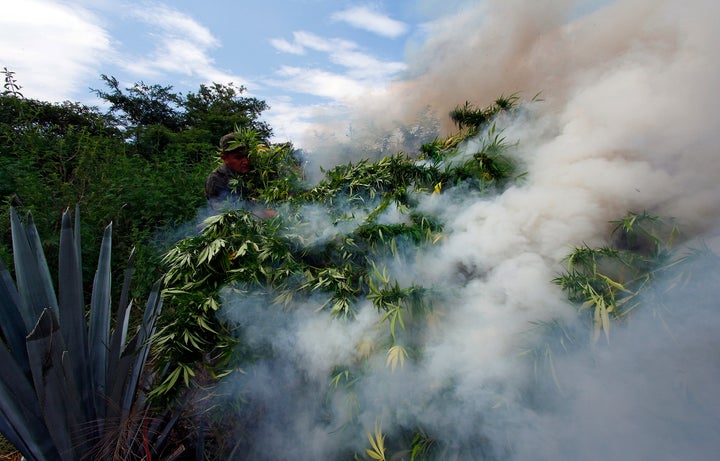 NEW YORK -- Drug reform activists on Thursday blasted state leaders for failing to include a fix for marijuana decriminalization laws as part of the budget, a defeat that may threaten passage this year of what was one of Gov. Andrew Cuomo's top legislative priorities.
"This is ugly. There's no other way to call this," said Gabriel Sayegh, director of the Drug Policy Alliance's New York office. "It's ugly and it's embarrassing to be a New Yorker when they can't pass this one simple fix. They just kicked this can down the field before they go on vacation."
Cuomo announced on Wednesday evening that he had reached an agreement with Assembly Speaker Sheldon Silver and joint state Senate leaders Dean Skelos and Jeffrey Klein on a state budget. But the bill -- a critical, omnibus package that frequently includes amendments unrelated to state finances -- does not include a fix to a loophold in the state's marijuana decriminalization laws.
After the budget bill is passed, which could come as soon as Sunday, state legislators will leave the capital for a three-week vacation.
Marijuana possession in small amounts is currently punishable by a $100 fine in New York state. But when marijuana is displayed in public view, its possession becomes a crime -- which means that thousands of New York City residents are arrested for possession every year when they empty their pockets at the direction of police during searches under the NYPD's controversial stop-and-frisk policy.
The public display loophole fix being pushed by an unlikely coalition of drug reform advocates, including New York Mayor Michael Bloomberg and NYPD Commissioner Ray Kelly.
From 2002 to 2012, the NYPD spent 1 million man hours arresting 440,000 people for marijuana possession. The Drug Policy Alliance and two other organizations pushing for reform, the Center for NuLeadership on Urban Solutions and VOCAL-NY, predicted in a statement on Thursday night that the three-week legislative vacation will lead to the arrests of an estimated 3,000 additional people, mostly young black and Latino men.
"If it's low-income, black or Latino young people, they're always told to wait," Sayegh said.
Sayegh said he couldn't place the blame on any one leader. The Assembly, the Senate and the governor's office have all told him they are ready to pass the fix. But somehow the "four men in a room" who run the budget negotiations in New York state couldn't come to an agreement. Cuomo's office did not immediately respond to a request for comment.
"We're asking everybody and nobody seems to know what's going on. The only ones who seem to know are Gov. Cuomo, Speaker Silver, Senator Skelos and Senator Klein," Sayegh said. "It's like watching the Three Stooges, except there's essentially four. Everybody points at everybody else."
Cuomo said work on passing the decriminalization fix is ongoing. Sayegh said he isn't ready to declare the reform measure dead, but his spirits are damped.
"What they're saying is that they're going to come back after their vacation and work on this issue," Sayegh said. "So it's not dead for the year, that's what they say. But if they can't get it done now, why are we supposed to believe that we can get it done later?"
Related
Before You Go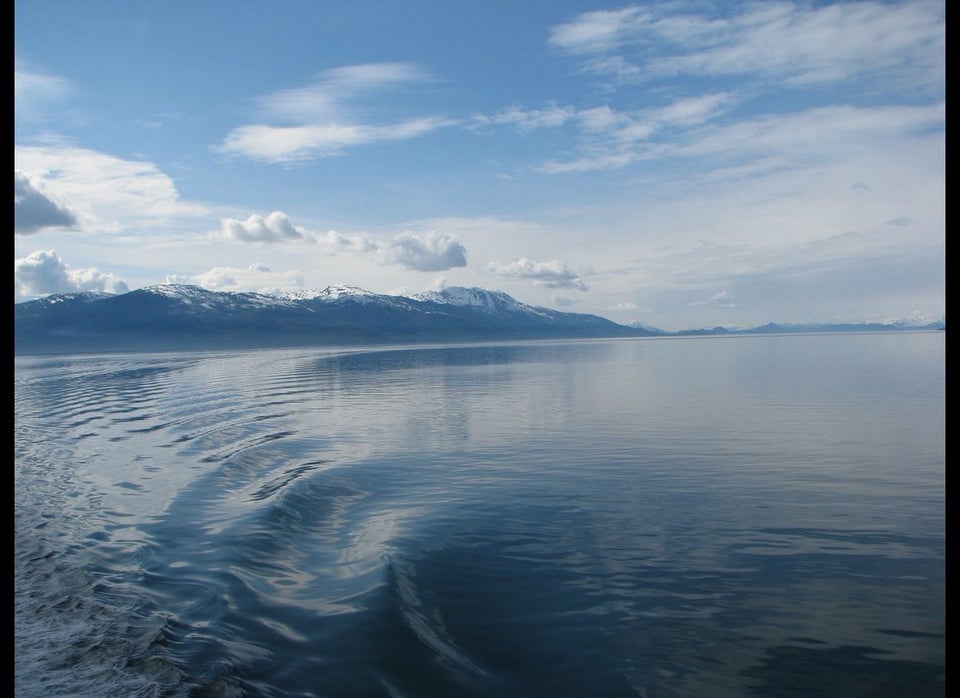 Legal Marijuana Across The U.S.
Popular in the Community