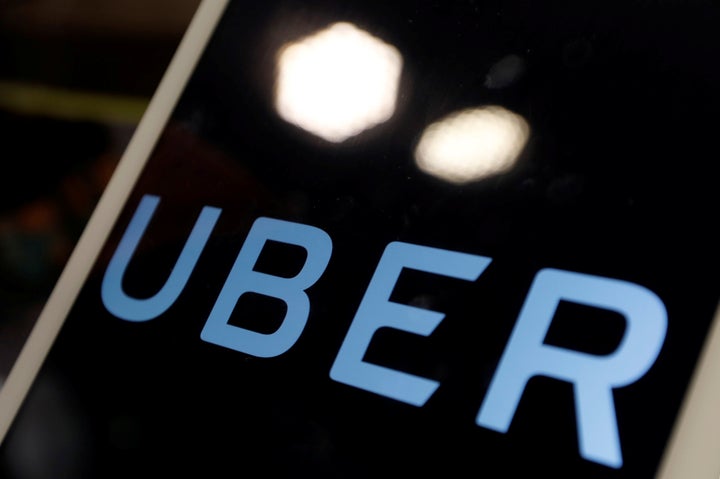 Uber drivers in New York City may soon be getting a lot more tips from passengers.
The city's taxi and limousine commission agreed Monday to pursue a rule that would require ride-hailing companies to offer tipping as an in-app option for users. Unlike competitor Lyft, Uber does not currently enable passengers to tip through its app.
People who support the rule hope it can make gratuities as common for New York's Uber drivers as they are for the city's taxi drivers. Cabbies regularly receive tips through their credit card readers ― a feature also mandated by the city's taxi commission.
The Independent Drivers Guild, a union-backed association that advocates for New York's Uber drivers, petitioned the commission to pursue the tip rule. The group says it collected 11,000 signatures backing the proposal, including many from riders who would like to have the convenience of a tipping option.
Regulators will now hold a public hearing on the proposal. It would then have to be approved by the commission before being implemented.
Jim Conigliaro Jr., founder of the drivers guild, told The Huffington Post that surveys indicate in-app tipping is a "top issue" for drivers. He said he hopes the tipping option could spread to other cities or states through similar regulations if it takes hold in New York. 
"It's just not possible to make it on straight UberX rates," said Conigliaro, whose group is backed by the Machinists Union. "They really need tips to make ends meet."
Conigliaro said drivers can't pay their bills "with stars" ― a reference to the ratings that customers give their drivers.
An Uber spokesman said the company hadn't yet reviewed the proposal but looked forward to seeing it.
"Uber is always striving to offer the best earning opportunity for drivers and we are constantly working to improve the driver experience," he said in an email. He added that the company had launched "a series of new tools and support policies for drivers" in New York, and partnered with the drivers' guild to make sure drivers "have a stronger voice."
Uber passengers always have the option to leave a cash tip, but many choose not to because they don't have cash on them or simply because they aren't encouraged to. Drivers hope that creating the in-app option will make tips more customary, potentially significantly raising their take-home pay.
Last month, Lyft announced that its in-app tipping option had hit the "milestone" of $200 million in driver gratuities.
Luis Tavares, a member of the guild who's been driving for Uber for five years, said his fares have dropped over time and that he finds himself having to drive more to bring home the same pay.
"Allowing riders to tip is an important first step to helping drivers increase their earning potential," Tavares said.
This post has been updated with comment from Uber.
REAL LIFE. REAL NEWS. REAL VOICES.
Help us tell more of the stories that matter from voices that too often remain unheard.
BEFORE YOU GO
PHOTO GALLERY
Weird Things Left In An Uber