New York is set to become the 23rd state in the nation to legalize medical marijuana, Gov. Andrew Cuomo announced on Thursday. But there's a catch.
At a press conference in Albany, Cuomo said he and legislative leaders had reached a deal to legalize the use of the drug for medical purposes. The Compassionate Care Act, the governor said, will make medical marijuana accessible to patients suffering from certain diseases, including AIDS, epilepsy, multiple sclerosis, glaucoma and cancer.
The bill, however, prohibits patients from smoking the drug. Instead, doctors can only prescribe edibles, tinctures or vaporizers. Of the 22 other states that have legalized medical marijuana, only Minnesota also bans smoking of the drug, which some experts say is the most effective method of delivery for many patients.
The news comes after days of tense, last-minute negotiations between the governor and the bill's sponsors, state Assemblyman Richard Gottfried (D) and state Sen. Diane Savino (D).
Gottfried, who has sponsored medical marijuana legislation in New York for the last 20 years, still characterized the bill on Thursday as a "tremendous victory for patients."
"We've incorporated many of the Governor's requirements to gain his support," he said in a statement. "This comprehensive, tightly-regulated legislation will bring relief to thousands of New Yorkers."
Although medical marijuana advocates cheered Cuomo's announcement Thursday, they also expressed disappointment.
"New York has finally done something significant for thousands of patients who are suffering and need relief now," Gabriel Sayegh, New York state director for Drug Policy Alliance, said in a statement. "They will benefit from this compromise. That said, this is not the bill we wanted."

"The cost of purchasing a vaporizer and the extract products will likely leave many low-income patients behind," Sayegh continued, "and there is little research on the long-term health effects of using extracts. We know that overly restrictive programs, like New Jersey's, can create enormous obstacles for suffering patients. We hope that the proposal being put forth today is both well regulated and flexible enough to ensure that patients who need medication get it –- and get it in a timely fashion. We look forward to seeing the details and to working ensure this is implemented as quickly as possible."
Karen O'Keefe, director of state policy at the Marijuana Policy Project, was also critical of the ban on smoking.
"Prohibiting medical cannabis smoking would only make medical marijuana patients' lives more difficult," she said. "For many patients, it is the best mode of administration. Vaporizing also allows nearly immediate relief, but good vaporizers can be very expensive and difficult for some patients to use. Smoking marijuana doesn't cause lung cancer, and the dangers of smoking marijuana pale in comparison to smoking cigarettes."
The bill allows the governor to call off the program at any time.
"If there are unintended consequences then we can suspend the program," Cuomo said. "I have the total authority to do it, on the recommendations of those who know best. It would be turned off, you pull the plug out of the wall, the whole machine shuts down."
The New York State Assembly and Senate are expected to pass the bill, which the governor says he will then sign, on Thursday evening.
A poll earlier this year found that a majority of New Yorkers -- more than 80 percent -- supported the legalization of marijuana for medical use.
Before You Go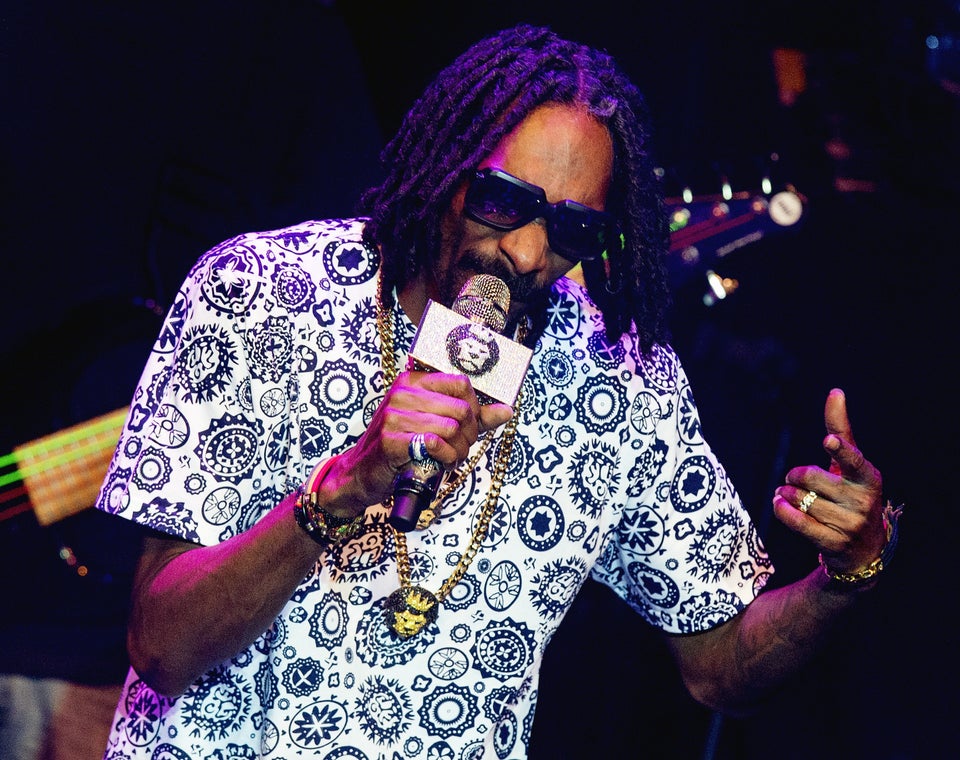 Top 50 Most Influential Marijuana Users
Popular in the Community