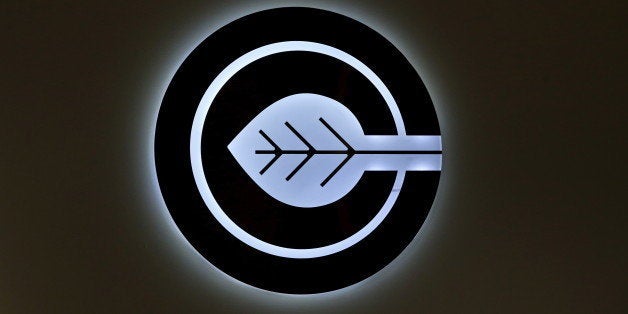 Since New York's medical marijuana program rolled out in January, only 2039 patients have registered to participate. Of those, only half are estimated to have purchased medical marijuana. Why have so few patients enrolled, and why have only half of those received any medicine? Working with Compassionate Care NY, the state's largest grassroots coalition for medical marijuana patients and their families, I hear firsthand how patients in New York are struggling to access the program.
New York's program is notoriously restrictive, covering only ten medical conditions. Even so, in a state with a population of almost 20 million people, you'd expect to see a lot more patients enrolled. Each year 100,000 New Yorkers are diagnosed with cancer, there are more than 133,000 New Yorkers living with HIV/AIDS, and tens of thousands of people suffering from MS, epilepsy, and the other covered conditions. While clearly not all of those patients want or need medical marijuana, it's hard to believe that a mere 2,000 do. So what's getting in the way?
First, patients have to find a doctor who has paid for and taken a four-hour training course and registered with the state. To date, only 471 of NY's nearly 79,000 physicians have done so. Making matters worse, there is no way for patients to access a list of which doctors have registered, so most patients simply have no way to find a doctor who can help.
Of those who managed to find a registered doctor and successfully enroll in the program, only half have accessed medicine according to the state. There are number of issues making it hard or undesirable for patients to take part. With only 20 dispensaries total (and not all are yet open) for a state of 54,000 square miles, some patients -- sick and disabled-- must drive hours to a dispensary. There are only two dispensaries serving all of Long Island! This problem is compounded by the fact that the state has restricted each producer to five "brands" of medicine. And right now not even all of those products are available. If a dispensary near you doesn't have the medicine you need, you may need to drive even further to a dispensary that does. And given the limited number of varieties and forms allowed, some patients may never find the medicine they need in New York.
But perhaps the biggest barrier facing patients is affordability. Some patients are being charged hundreds of dollars to be certified by a physician, only to find out that they cannot afford the medicine. It's been difficult to get a clear sense of prices, which seem vary widely. But we've heard of prices ranging from $150 to $2000 a month - an amount very few can afford. Given that there are only five producers, patients aren't in a position to comparison shop, and insurance won't cover these costs. Moreover, there's no centralized place where patients can find out about prices or what kind of financial assistance a producer might make available. In some cases, prices are ten times what a similar product sells for in Colorado. Given the cost and other barriers, it is not surprising that so few patients have been able or willing to purchase medicine.
Patients in New York deserve a workable, affordable program. Fortunately, Assemblyman Richard Gottfried and Senator Diane Savino have introduced a slate of bills that would help address some of these problems. Among other things, these bills would: add medical conditions, which would help suffering patients, while expanding the market and bringing down costs; increase the number of producers and dispensaries making it easier for patients to get medicine; lift restrictions on the number of brands and forms of medicine available, giving patients more choice; and allow nurse practitioners and physician assistants to certify patients for medical marijuana.
The last thing anyone wants to see is a medical marijuana program that serves only a few of the most affluent New Yorkers, while leaving middle and lower income patients to suffer. The Cuomo Administration is failing patients in New York; but the legislature doesn't have to. Leaders in Albany should finish what they started and make this a program that works for patients across New York.
Julie Netherland, PhD, is the director of the Office of Academic Engagement at the Drug Policy Alliance and helps staff Compassionate Care NY, a statewide coalition of patients, caregivers, and community members working to improve NY's medical marijuana program.
Related
Popular in the Community