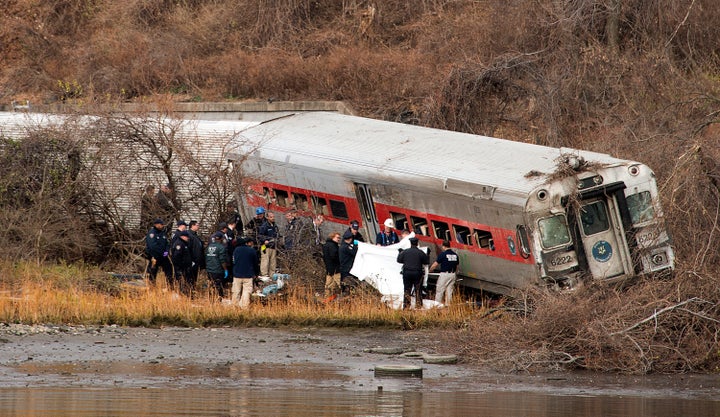 New York's Metropolitan Transit Authority, which runs subways, buses and commuter rails, plans to start testing more employees for sleep apnea, Gov. Andrew Cuomo announced Tuesday. 
People who suffer from sleep apnea, a common disorder, often feel exhausted during the day because they experience pauses in their breathing while asleep. 
In December 2013, a Metro-North derailment in the Bronx killed four passengers. It was later determined that the train's engineer suffered from undiagnosed sleep apnea, and the National Transportation Safety Board issued an accident report in which it said Metro-North should screen employees for sleep disorders.
The MTA just ended a pilot program that screened 438 Metro-North engineers with home sleep apnea tests. The agency is now looking to partner with a medical facility so it can screen other employees, including those from the Long Island Railroad.
The MTA doesn't plan to make the screenings mandatory for employees, but will recommend them.
"This program helps us identify workers who may be at risk for sleep apnea, ensure they receive appropriate treatment, and ultimately create a safer MTA," Cuomo said.
As HuffPost has reported previously, sleep apnea is a problem across the transportation industry, particularly among truckers. But unlike the trucking industry, which has gone out of its way to resist instituting reforms, it seems like the MTA is taking a step in the right direction.
Calling all HuffPost superfans!
Sign up for membership to become a founding member and help shape HuffPost's next chapter
BEFORE YOU GO
PHOTO GALLERY
LOOK: Common Distracted Driving Violations