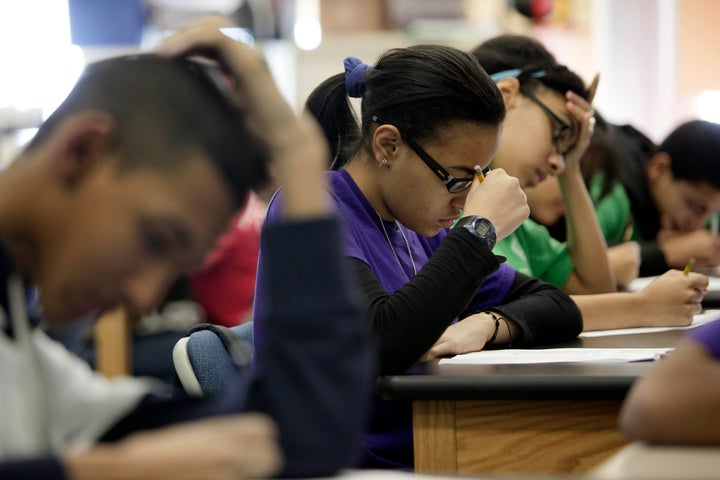 A New York state appellate court has ruled New York City must release reports that measure public school teachers' effect on their students' test scores — complete with the teachers' names.
In a blow to the city's teachers unions, the court ruled Thursday that teachers' names did not fall within six exemptions that protect personal privacy under the law. Media organizations, including The Wall Street Journal, had sued for access to the data.
"When balancing the privacy interests at stake against the public interest in disclosure of the information … we conclude that the requested reports should be disclosed," the court wrote. "Indeed, the reports concern information of a type that is of compelling interest to the public, namely, the proficiency of public employees in the performance of their job duties."
The reports are issued to about 12,000 teachers annually, covering teachers in fourth through eighth grades whose students take standardized English and math state tests.
The city teachers union, the United Federation of Teachers, has argued that the reports are based on faulty tests and the data is unreliable because the margin of error is so wide. In a statement Thursday, UFT President Michael Mulgrew said the union was already in the process of appealing the ruling.
Popular in the Community