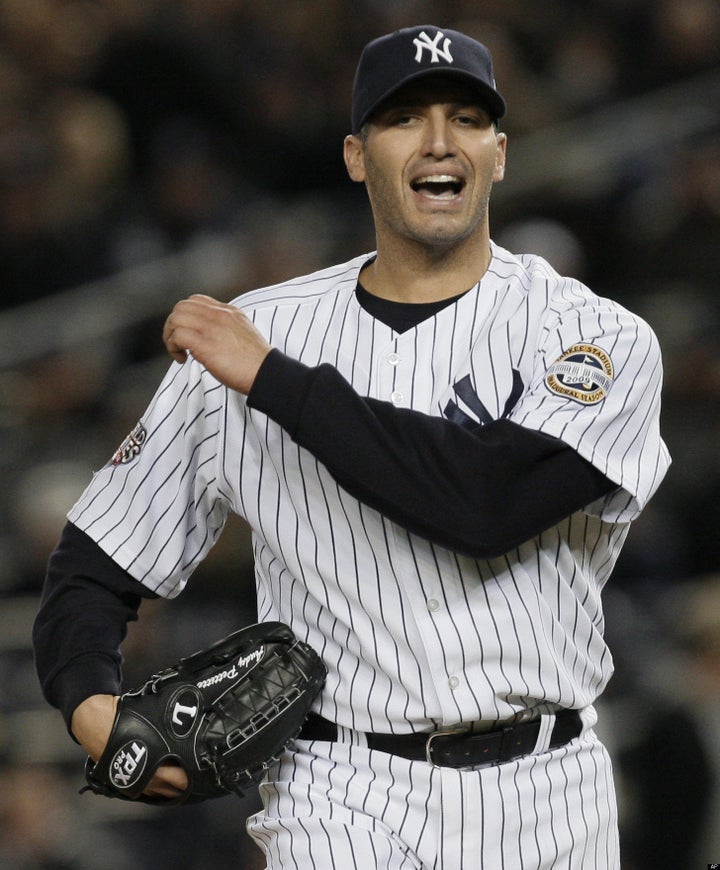 Thirty years ago this year, Frank Sinatra recorded his emblematic song, "New York, New York." Today, the lyrics resonate with New Yorkers, multi-generations of Americans, and the millions who dream of one day visiting or living in the greatest city in the world.
NYC & Company, the city's official marketing, tourism and partnership organization, reports that in-bound travel to New York City in 2009 is likely to top 45 million visitors, a stronger performance than was earlier anticipated because of the recession, proving once again, that New York City is a vibrant travel destination for visitors and that even in hard times, New Yorkers always manage to make this city a thriving place, admired by millions who live here or hope to visit.
The people who come to New York City are innately "a part of it," just like Sinatra said. This year, Meb Keflezighi became the first U.S. citizen to win the ING New York City Marathon in twenty-seven years. He finished the 26.2 mile run with a huge American flag flapping proudly in his hands. Keflezighi proceeded to kiss the ground at the Central Park finish line. But Keflezighi is not American-born. He was born in Africa and became a U.S. citizen in 1998. He became an American and triumphed in New York City, proving that this city is the place for dreams to come true--for new comers and legendary institutions.
The New York Daily News called it "Pinstriped Pandemonium" this fall, referring to the crowd decked in classic Yankees pinstriped paraphernalia and their booming reaction in the Bronx when the Yankees won their 27th World Series Title. Fans from every borough had a chance to cheer the World Series Champions all the way from Battery Place and Broadway to City Hall at the November 9th parade.
Baseball clubs and, yes, even football franchises, hope for dynasties, three-peats or sweeps, but it takes a legend to make it all the way to an iconic 75th anniversary in this city. The famed Apollo Theater in Harlem is celebrating its 75th birthday after opening its doors in 1934. Since that time, the Apollo Theater has become a champion of cultural giving and a creative icon for Harlem, New York City, and the country. Performers like Ella Fitzgerald, Billie Holiday, Michael Jackson, Lauryn Hill, and Alicia Keys are all part of the Apollo's legend in our city. And for those seeking fame and trying to "make it" here, the nationally-known "Amateur Night at the Apollo" continues to provide that opportunity.
The Apollo celebration started in January led the way for others. In February, Alice Tully Hall, the Lincoln Center 1960s-era premier Concert Hall, went from a construction site to a place of rejuvenation. The architects' goal for the renovation was to make Alice Tully Hall more connected to the city, more open and welcoming to pedestrians. This is what our city's landmarks have stood for since the beginning. Central Park officially opened 150 years ago this year and this urban public park, too, was designed to flow openly--for everyone.
Modern versions of these concepts are finding their way into the New York City lexicon. There is an innovative place in the city that just completed an entire year of being in business. It's on the cutting edge. It has everything. Twenty-two restaurants, children friendly, free Wi-Fi, ample seating or a place to lie down for a relaxing massage. It's JFK's JetBlue terminal. Sure it gets buzz for its approach to customer service but that's not only what distinguishes it. What makes this terminal important is how it was developed to welcome people to our city. This concept of welcoming tourists is critical. For example, we know that international travelers make up 20% on average of our city's tourists. But the key is, they stay longer and spend more. Tourism is a vital part of our city's economy and welcoming our guests in new and innovative ways is a good idea and good business.
Possibly New York City's most important anniversary this year is credited to Henry Hudson who in 1609 boarded his Dutch vessel, Halve Maen, to a place called New Amsterdam, later New York. The 400th anniversary of Henry Hudson's discovery of Manhattan was marked by wonderful city-wide celebrations including the Metropolitan Museum of Art's Johannes Vermeer exhibit, the New Island Festival and the unveiling of the New Amsterdam Plein & Pavilion at Battery Park and other events all year long. Ironically, this year the Hudson River was the site of an event of upmost exuberance when Capt. "Sully" Sullenberger safely landed U.S. Airways flight 1549 in the Hudson River, saving the lives of 155 people on board. An event dubbed by some as the "Miracle on the Hudson."
In a city sometimes known for its toughness and grit, there is always a great deal of hope. The world is reminded of that each New Year's Eve when an estimated 500,000 people from all over are welcomed to watch a Waterford crystal ball drop at the stroke of midnight; disparate people together in Times Square enjoying a celebration of all good things to come in the New Year. To every New Yorker, our holiday visitors, and every admirer of New York City, have a happy, safe and healthy New Year.
Jonathan Tisch is Co-Chairman of the Board for Loews Corp., Chairman and CEO of Loews Hotels and host of television's "Beyond the Boardroom with Jonathan Tisch."
REAL LIFE. REAL NEWS. REAL VOICES.
Help us tell more of the stories that matter from voices that too often remain unheard.