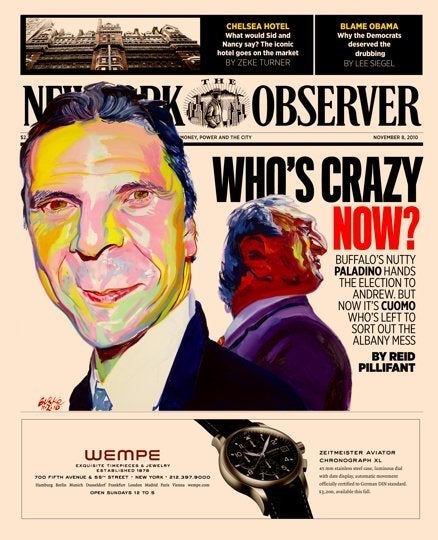 The New York Observer's editor, Kyle Pope, is stepping down after clashing with his bosses over the direction of the paper, the Huffington Post has learned.
The paper announced Pope's exit on Friday. He has been replaced by former Gawker editor Elizabeth Spiers.
Pope is sticking around until March "in an advisory role," but Spiers will begin helping put the paper together immediately.
According to a source, Pope had a falling out with the top brass at the Observer. In a meeting with staff, Pope acknowledged that there had been "tension," and said that the hiring of Spiers would turn the Observer into "a website with a newspaper, rather than a newspaper with a website."
In her first meeting with the paper's staff, Spiers said she wanted to "increase the metabolism" of the website.
Pope had been the editor at the Observer since 2009.

Related
Popular in the Community