NEW YORK -- The weekly New York newspaper owned by Donald Trump's son-in-law has no opinion on Donald Trump's candidacy.
Jared Kushner, owner and publisher of The New York Observer, surely has plenty of opinions. Before Trump officially got in the ring, Kushner, who is married to Trump's daughter Ivanka, said his father-in-law would make a "great" candidate. And last month he posed alongside the family after Trump's campaign kick-off speech at Trump Tower.
The Observer's editorial and opinion pages, however, have yet to express any feelings about Trump's unexpected rise in the Republican primary race -- and are unlikely to do so.
Observer editor Ken Kurson acknowledged in an email to The Huffington Post that "there's no good way to cover Trump's candidacy from an opinion perspective." He elaborated on that position in a memo to Observer editors earlier this month:
If we run something pro-Trump we will automatically be accused of carrying water for him (on account of the relationship to our publisher). If we run something anti-Trump, we will be accused of trying to curry favor with our peers in journalism or worse, intentionally being only a little hard on him so that later we can love him up and point to the earlier softball as proof that we're fair. Normally, I don't give a shit what people think of what we do -- I just want us to try to do the right thing and people can say what they're going to say. But this situation is unique.
While The Observer hasn't completely ignored Trump this primary season, its coverage has been notably sparse at a time when the national media has obsessed over everything out of the Republican front-runner's mouth.
Kurson said the paper will continue to cover Trump's campaign on its news pages, and he is seeking advice from respected journalists to formulate "a clearer policy as the campaign season unfolds."
Kushner, a real estate scion who purchased the paper in 2006, married Ivanka Trump three years later. In 2013, he hired Kurson, a journalist, former speechwriter and family friend, after several top editors departed in quick succession.
The Observer faced scrutiny last year after it published an unflattering, 7,000-word profile of New York Attorney General Eric Schneiderman, which some viewed as retribution for his office having sued Trump's education company.
The Observer would likely have been all over Trump's presidential campaign had it come prior to any potential, or perceived, conflict of interest with its ownership.
The late Peter Kaplan, who edited the paper from 1994 to 2009, used to describe The Observer as weekly installments of a 19th century novel that told the ongoing story of the big personalities who constituted Manhattan's power elite. When The Observer looked back in 2009 on more than two decades of reporting on the characters atop the bruising worlds of media, politics, real estate and entertainment, Trump was king.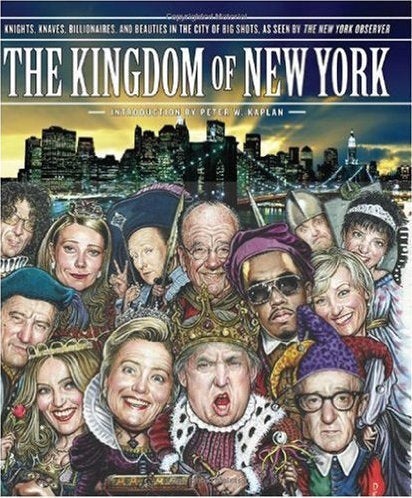 Disclosure: This reporter worked for The New York Observer from 2004 to 2007.
Support HuffPost
The Stakes Have Never Been Higher
Related
Popular in the Community