Police fatally shot an unarmed black man walking down the street in the Crown Heights neighborhood of Brooklyn, New York, on Wednesday.
Officers responded to three 911 calls reporting that a man at an intersection was pointing what callers believed to be a gun at residents, New York Police Department Chief Terence A. Monahan said in a news briefing.
"Today at 4:40 p.m., the NYPD received several 911 calls of a man described as a male black, wearing a brown jacket, pointing what is described as a silver firearm to people on the street," Monahan said. When officers arrived, they saw a man matching that description.
"The suspect then took a two-handed shooting stance and pointed an object at the approaching officers," the police chief said.
Four officers, three in plainclothes and one in uniform, fired 10 rounds among them, striking the man. The officers then called for an ambulance, Monahan said, and the man was taken to Kings County Hospital, where he was pronounced dead.
Despite reports that the victim was carrying a firearm, officers later determined the object he had pointed at them was "a pipe with some sort of knob on the end of it."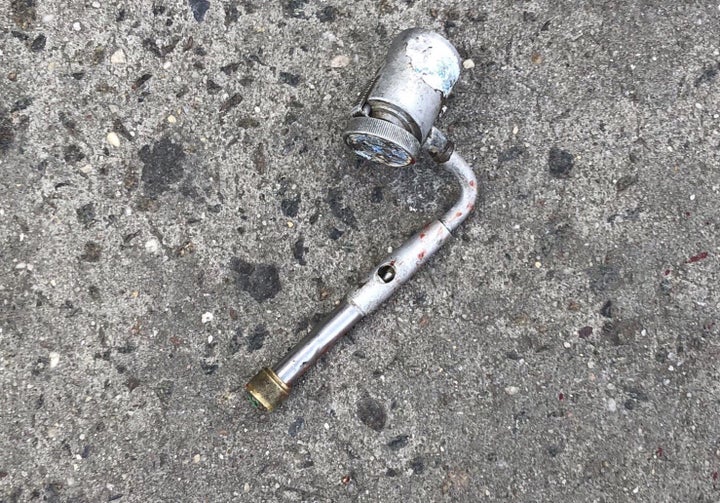 The victim's father, Eric Vassell, told NY1 on Wednesday that his son had bipolar disorder and had been "sick for a long time." But he described his son as "polite" and said he wasn't a danger to anyone. He also noted that his son had a teenage child.
"He's polite, nice, he's kind. He just comes and he goes," Vassell told NY1. He told the New York Times that his son would "just walk around the neighborhood and help people."
Local residents described the victim as a well-known member of the neighborhood. "He don't bother nobody at all," a woman named Sandy told WNYC, saying he helped her carry her groceries at one point.
"Every cop in this neighborhood knows him," another community member, John Fuller, told The New York Times.
None of the officers was wearing a body camera, Monahan said. But during the news briefing, the police chief held up printouts of security footage that showed the man pointing an object at a civilian and another one of him pointing at the police officers right before the shooting.
NYPD also released security camera footage and transcripts of the 911 calls on Thursday.
New York Mayor Bill de Blasio's office said on Twitter that the mayor had "received a preliminary briefing on the officer-involved shooting."
Doha Madani contributed to this report.
This article has been updated with more information from the police chief.
Support HuffPost
The Stakes Have Never Been Higher
Related
Popular in the Community