WASHINGTON -- New York City Police Commissioner Bill Bratton said Sunday that tensions between Mayor Bill de Blasio and the police department aren't likely to dissipate anytime soon.
"I think it's probably a rift that is going to go on for a while longer," Bratton said on NBC's "Meet The Press."
"The issues go far beyond the race relations in this city. They involve labor contracts. They involve a lot of history in this city that's really different from some of what's going on in the country as a whole," he continued. "There's a whole series of local issues that are impacting on our ability to move forward."
Bratton's remarks come a day after hundreds of officers turned their backs on de Blasio as he spoke at the funeral of Rafael Ramos, one of two New York City officers killed last week by a gunman who vowed revenge for the police chokehold death of Eric Garner on Staten Island in July.
During a separate appearance on CBS' "Face The Nation," Bratton said it was "inappropriate" for the officers to turn their backs on the mayor.
"I certainly don't support that action yesterday," he said.
The officers were protesting what has been characterized as de Blasio's support for demonstrators who are angry over police killings. A grand jury decision not to indict the officer involved in Garner's death sparked protests throughout the city and nationwide last month. That public outcry joined ongoing protests over the death of Michael Brown in Ferguson, Missouri, as both incidents have been cited as evidence of racial bias and disproportionate use of force by the police. As in Garner's case, the officer who shot and killed Brown was not indicted for any crime.
Bratton said on "Meet The Press" that police "will be making that effort" to try to repair their relationship with the mayor.
"We have to make that effort," he said. "We have no other recourse."
As for broader problems with policing and the black community, Bratton said there's "no denying" that some in the black community don't trust the police who serve them. He said the solution is an open conversation between both sides, no matter how "painful" it may be, and he vowed to be a part of it.
"Their perception is the reality that we have to deal with," he said of African Americans' concerns about police. "It has to be part of the dialogue."
Before You Go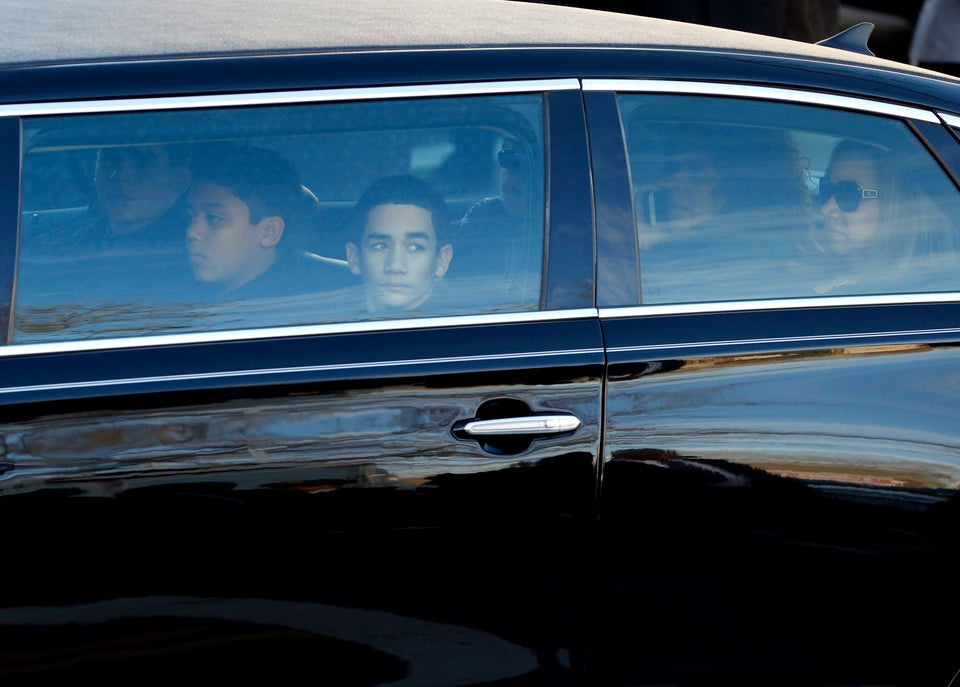 Funeral For Slain NYPD Officer Rafael Ramos
Popular in the Community