New York State Assemblyman Anthony Brindisi can sum up his experience with tracking down baby changing stations in men's bathrooms in one word: "frustrating."
Brindisi, who has a 6-year-old and a 9-year-old, said that the lack of such equipment in men's bathrooms caused him to change his kids' diapers years ago on park benches and in department store dressing rooms.
"It really forces you to use all kinds of locations to try and do what you have to do to change a diaper," he told The Huffington Post.
A press release about the bill, which is still being formalized, clarified that the legislation would affect all newly built restrooms and restrooms being renovated "that require a building permit and more than $10,000 in upgrades."
This "potty parity," as Brindisi describes it, echoes the BABIES (Bathrooms Accessible In Every Situation) Act that President Obama signed into law on Oct. 7. That act requires that men's and women's bathrooms in public buildings operated by the federal government contain baby changing stations.
Like the BABIES Act, the legislation Brindisi is sponsoring recognizes that dads need diaper-changing resources available, too.
"As the roles of fathers have changed over time certainly there's no reason changing tables shouldn't be in both male and female bathrooms," he said.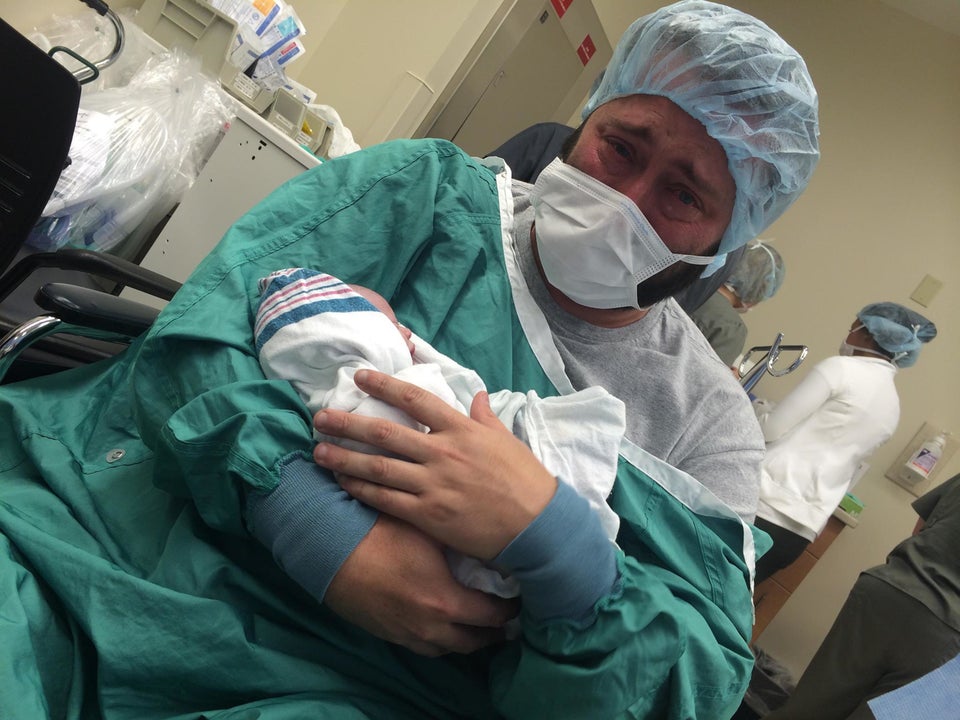 First Photos Of Dads With Their Babies