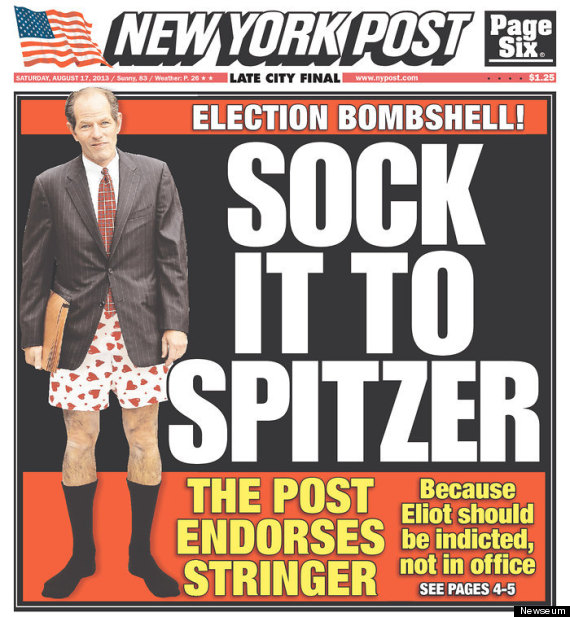 The paper called Spitzer an "unhinged Manhattan liberal" with an "insatiable ego" who they would not trust "to manage our 401(k), much less take our teenage daughter to the movies — so why should the city trust him with its entire pension fund?"
The crux of their criticism is that even before Spitzer was busted paying for prostitutes--a scandal that cost him the governorship--he was unable to work well with anyone, Republican or Democrat.
The Post also addressed the prostitution scandal:
When Stringer brought up Spitzer's call-girl scandal, Spitzer accused him of a "personal" attack. Really? A governor hires prostitutes to travel across state lines, demands his bank disguise the wire transfers to his escort agency, and visits Washington on "official" business just so he can get laid. And then he accuses the other guy of being a sleaze for suggesting that maybe a pol who made such an end run around the law isn't the kind of guy who should be the city's chief oversight officer?
Check out the full endorsement here.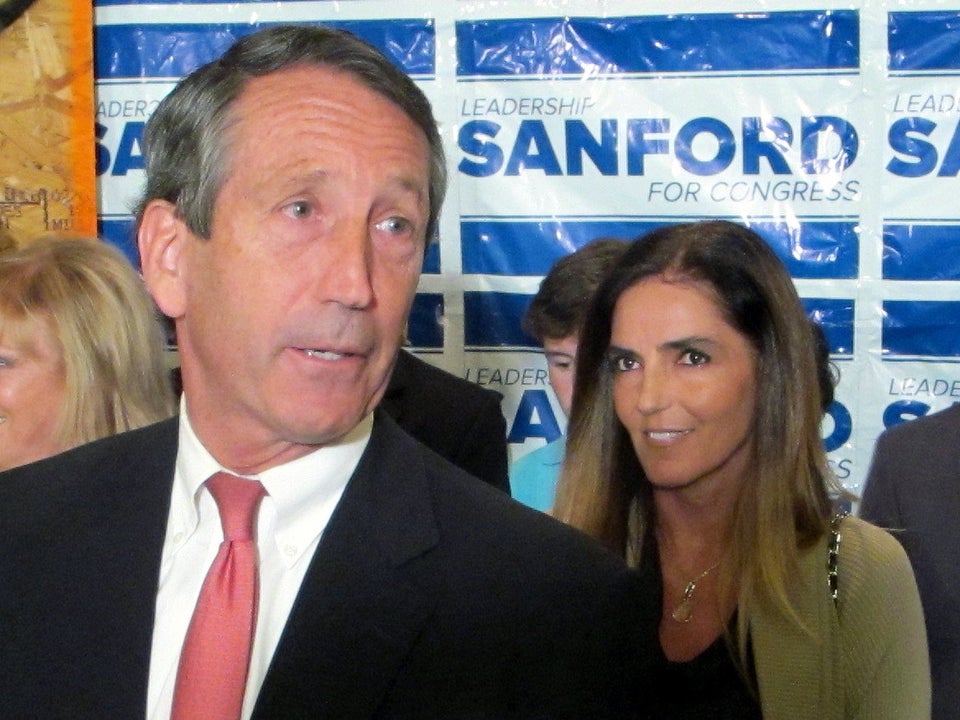 Politicians Who Wanted A Second Chance
Popular in the Community