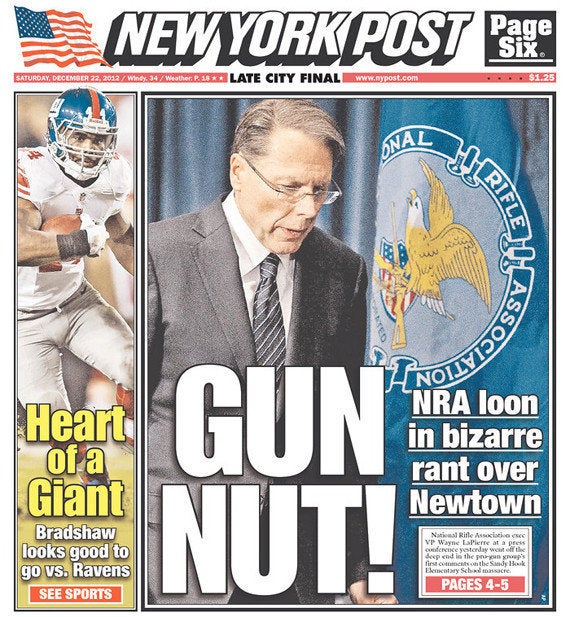 On Friday, the gun lobby broke its silence to comment on the Connecticut school shooting, which took the lives of 20 first-graders and six adults. In a widely-panned public appearance, NRA leader Wayne LaPierre blamed gun violence on everything from video games to the media, and advocated placing an armed officer in every school in America.
The conservative New York Post, which called LaPierre a "gun nut" and "NRA loon" on its Saturday cover, may be taking its cues from its owner, Rupert Murdoch. In the wake of the shooting, Murdoch spoke out about the need for stricter gun control.
"Terrible news today," he tweeted. "When will politicians find courage to ban automatic weapons? As in Oz after similar tragedy."
Saturday's New York Daily News cover called LaPierre the "craziest man on earth." The tabloid also published a pro-gun control cover last Tuesday.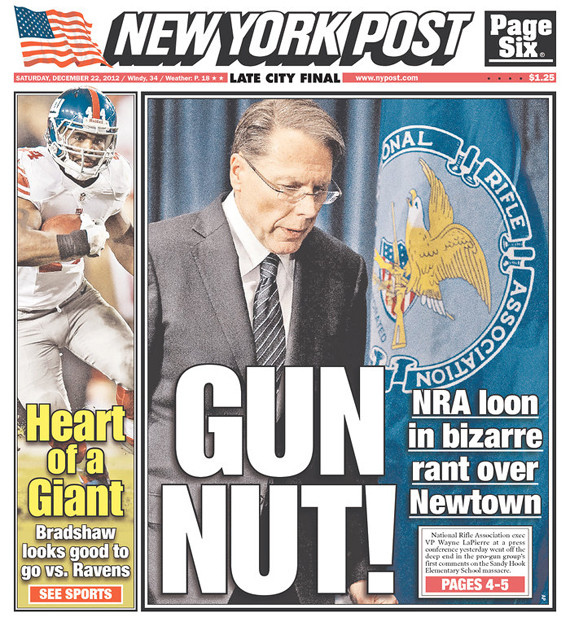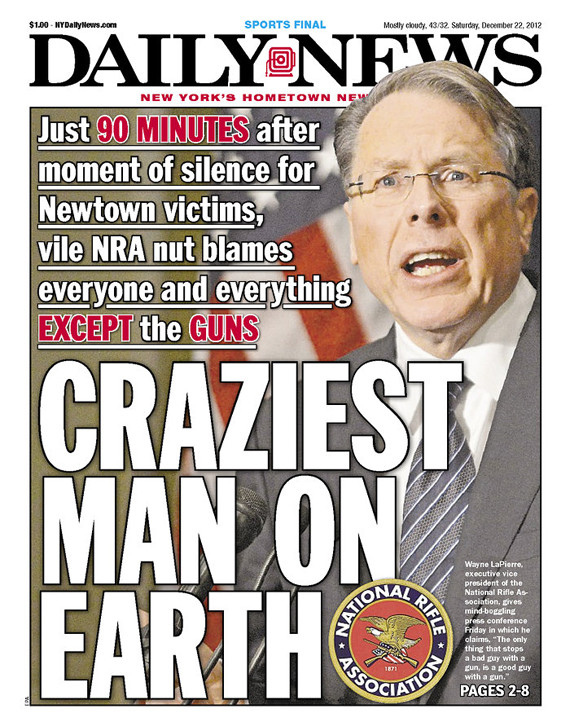 Related
Before You Go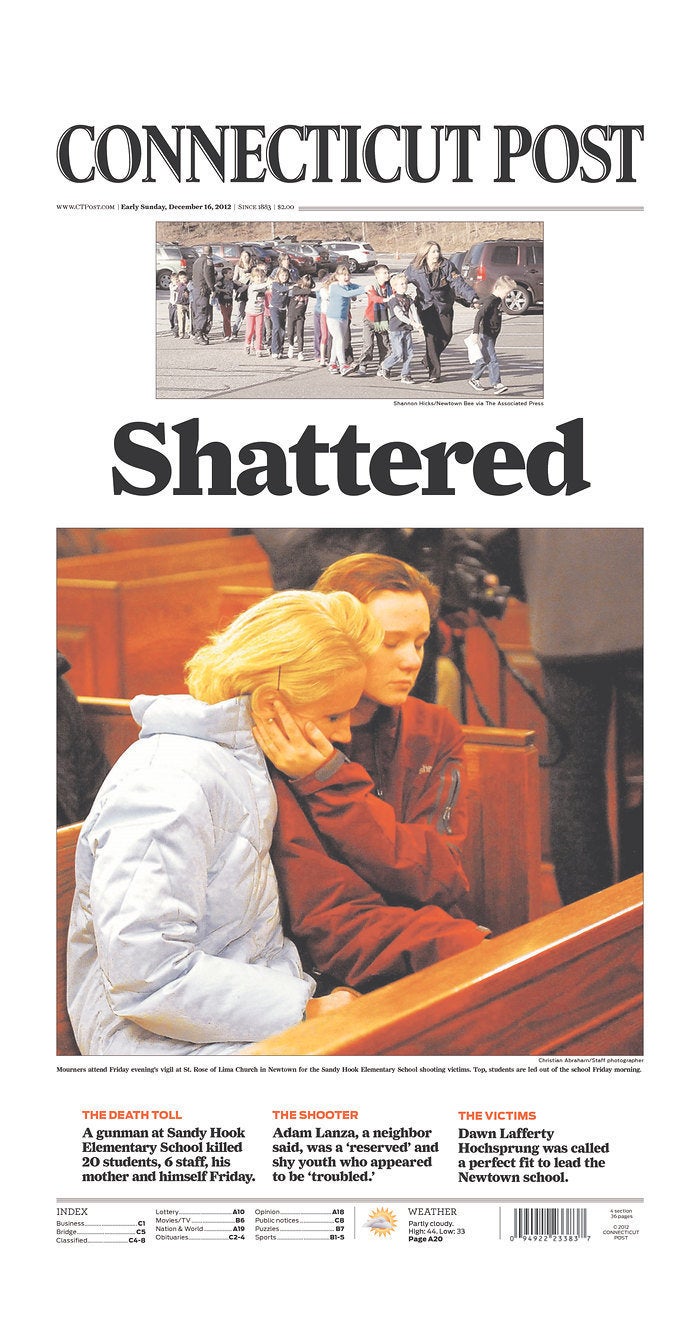 Newtown Shooting Coverage
Popular in the Community