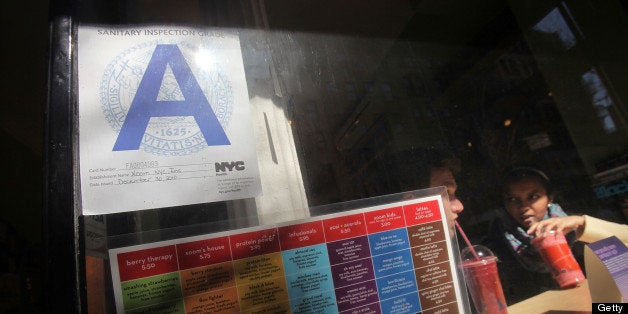 Three years ago, the city of New York started requiring restaurants to post the results of recent health inspections, in the form of letter grade signs, in their front windows.
This being New York, everyone had a strong opinion about the change. Mayor Michael Bloomberg, who pushed for posting the grades, has credited them with cleaning up eateries and significantly reducing salmonella poisoning in the five boroughs. But some restaurateurs, noting that many inspection violations are unrelated to food safety and that all carry stiff fines, have accused the city of using the grades to shake down struggling restaurants.
A low grade in the window of a restaurant is a major turn-off. No offense to Nathaniel Hawthorne, but in the New York City of 2013, the most significant scarlet letter is "C," not "A." New Yorkers have been known to renounce beloved restaurants forever after reading reports of rodent droppings or improperly stored food. The recent revelation that a cherished fried chicken delivery joint near HuffPost HQ had been closed by the Health Department for egregious violations sent shock waves through the newsroom.
After this happens to you a couple times, you start paying more attention to the grades and begin to notice trends. Certain types of restaurants tend to score well, while other types score badly. Generally, cheap restaurants do worse than expensive ones -- in part because they have fewer resources for maintaining high standards, and in part because customer expectations are lower.
Many also assume that so-called "ethnic" restaurants -- those serving Asian or Latin American cuisine, for example -- do worse than those serving hamburgers and fries. But we at HuffPost were curious to see if that was a real trend, or just a product of xenophobic bias. So we mined some data from the NYC restaurant inspection database, sorted it by cuisine, and determined which 10 cuisines had the lowest percentages of A-grade restaurants. Click through the slideshow below to see our findings: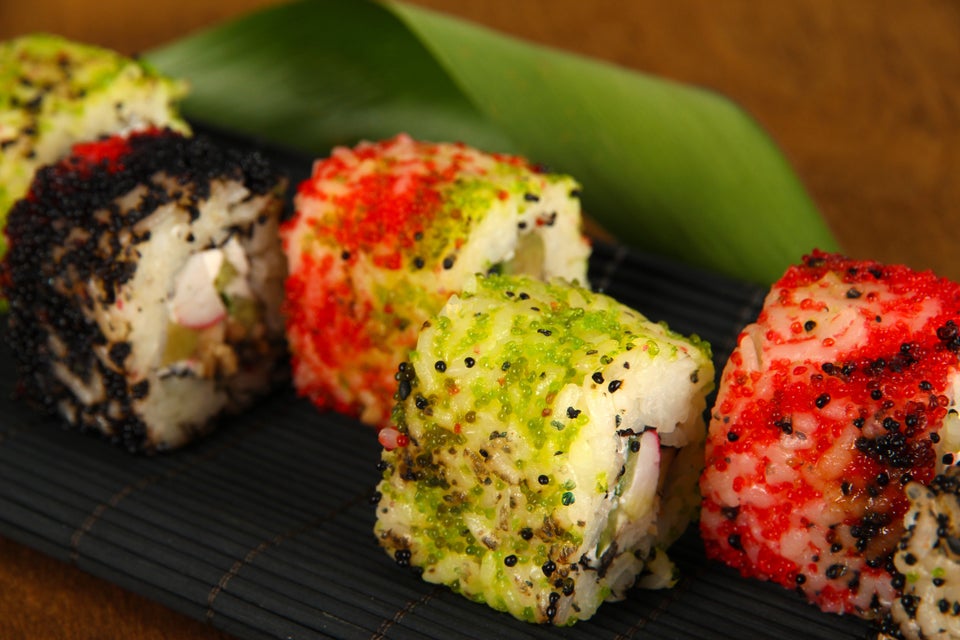 The 10 Restaurant Cuisines With The Worst NYC Health Grades
Curious about any New York restaurant in particular? Look it up by name using this handy widget from the New York City Health Department:
Popular in the Community