 One year after New York passed the historic Marriage Equality Act, granting same-sex couples the right to marry, passage of same-sex marriage, a new report reveals law has generated $259 million in economic impact in New York City alone.
Marriage equality has made our City more open, inclusive and free – and it has also helped to create jobs and support our economy. New York has always been a great place to get married and since the passage of the Marriage Equality Act, we're welcoming more and more couples, their families and friends from around the country and the world.

Included in the $259 million figure is revenue stemming from marriage license applications, money spent by out-of-city guests on hotel rooms, and the wedding industry in general.
Prior to the state's enactment of same-sex marriage, a report from the State Senate's Independent Democratic Conference predicted gay and lesbian marriages would rake in $391 million in economic activity for New York State during the first three years after going into effect.
However, while the extra increased revenue is good news for the state's economy, many in the wedding industry say business isn't exactly booming.
Sarah Cohen, owner of Blossom and Branch in Brooklyn, explained, "The kind of people who were throwing lavish parties or celebrations were celebrating with or without the piece of paper."
Regardless of the economic impacts though, the social and cultural significances of the Marriage Equality Act are undoubtedly still felt.
I couldn't be more proud that so many same-sex couples have taken advantage of their long-awaited right to marry across our great state this past year.Today is my husband John's birthday, and after 31 years with me, it is the first birthday he is celebrating as a married man. Happy birthday to John and congratulations to the thousands of other LGBT New Yorkers now able to share important life milestones as married couples!
Related
Before You Go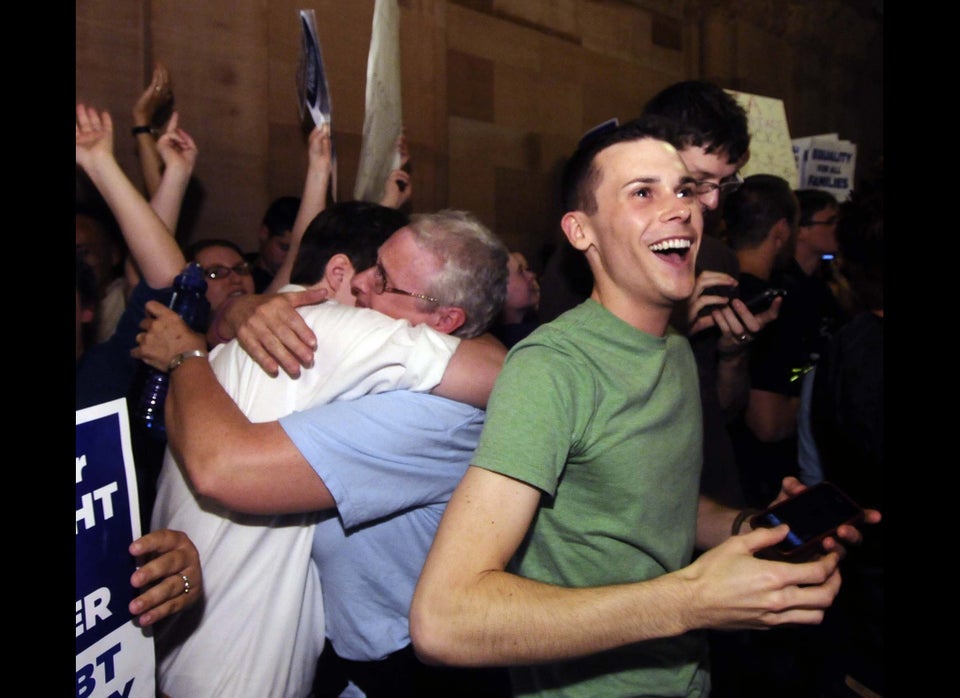 New Yorkers Celebrate Passage Of Same-Sex Marriage
Popular in the Community