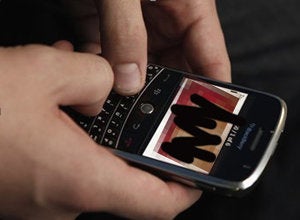 The New York City Department of Education has proposed a ban on cyberbullying and sexting. Not only would the ban prohibit both practices during school hours, but they would be illegal outside of school too, according to WCBSTV.com.
Not only does the Department of Education want to ban sexually explicit text messaging that students may do off hours on nights, weekends and summer vacation, but they also want to punish them for it, handing out up to a 90-day suspension.
The consequences for cyberbullying could range from a parent-teacher conference to expulsion.
Donna Lieberman of NYCLU calls the measure a "vague, undefined prohibition that impacts expression outside of school." Meanwhile, the Schools Chancellor Joel Klein maintains that New York's public schools have "always been respectful of first amendment rights. I think we'll get the right balance here."
Bayside High School's PTA President David Solano told New York Daily News that the ban "empowers the school to be able to address the issue." He added, "It comes down to the fact that these kids are just lawless."
Parents seem to be split over the issue of sexting. One New York parent told WCBSTV, "What may be acceptable for a parent to their child may not be acceptable to a school and where do you draw the line?" While another parent said, "I wouldn't want them punishing my child, but somehow if we could prevent sexting and cyberbullying and everything I would be in favor of that."
Do you think the sexting ban should be put into place? Why or why not? Tell us in the comments section below.
Calling all HuffPost superfans!
Sign up for membership to become a founding member and help shape HuffPost's next chapter