ALBANY -- The Democrat-dominated State Assembly on Wednesday approved a two-year moratorium on high-volume hydraulic fracturing from the Southern Tier to the Catskills until there is "conclusive scientific evidence" on possible health and environmental risks.
The measure is largely symbolic at this point because the politically divided Senate hasn't shown signs of backing a moratorium. Gov. Andrew M. Cuomo's administration has been weighing regulations for the natural gas drilling technique, but has missed several self-imposed deadlines for reaching a conclusion.
Assembly Democrats said the state shouldn't rush a decision about fracking in the Marcellus and Utica shale. Conventional drilling, which uses shallower wells and far less water than high-volume fracking, has gone on for decades in New York and other states.
"We have one shot to get it right; we've seen that many other states haven't," said Assemb. Robert Sweeney (D-Lindenhurst), who sponsored the moratorium bill.
In fracking, shale is blasted with water, sand and chemicals to free the gas trapped inside.
Assembly Democrats cited concerns about drinking water and climate change, and the handling of chemically laced wastewater that is generated during drilling. The Assembly bill requires the State University of New York to conduct a public health study.
Fracking supporters, including struggling upstate landowners who have been waiting five years for New York to finalize fracking rules, say the experience of other states shows environmental and health concerns are unfounded. They also note that President Barack Obama supports natural gas as a clean fuel.Senate co-leader Dean Skelos (R-Rockville Centre) believes state environmental and health agencies "should be allowed to complete their study so the governor can make an informed and final decision as soon as possible," spokesman Scott Reif said.
Senate co-leader Jeff Klein (D-Bronx) has signaled his support for a moratorium. ___
Distributed by MCT Information Services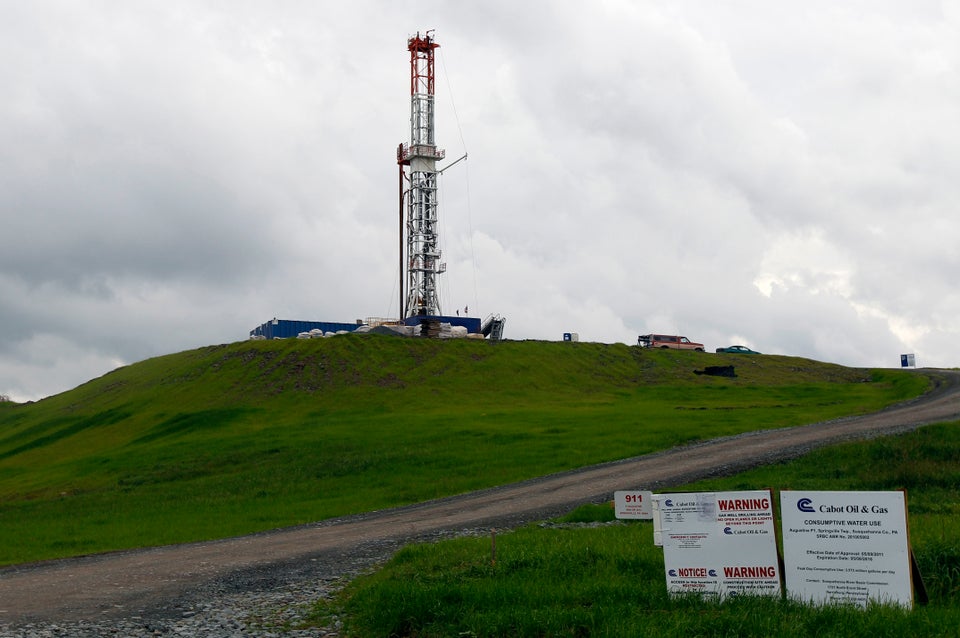 Drilling And Fracking Photos