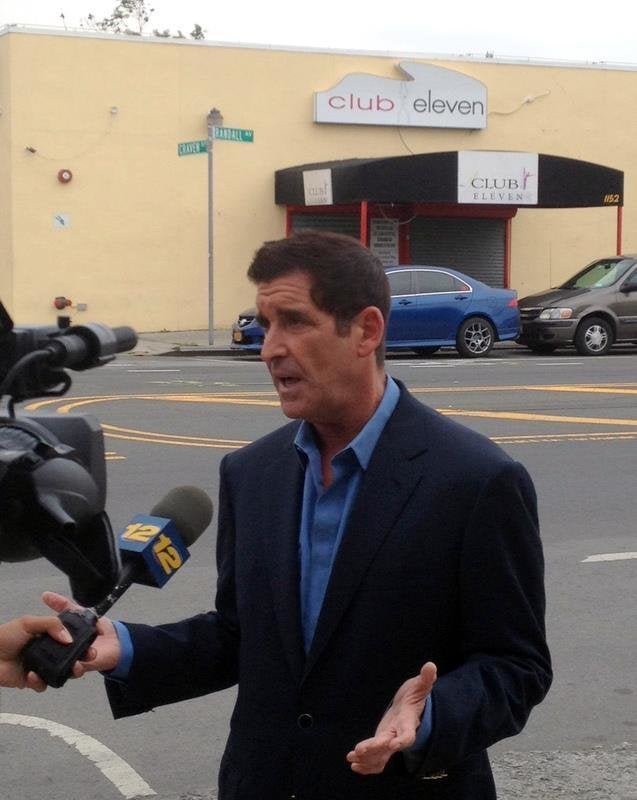 Klein is joined by four fellow senators as part of a breakaway bloc of Democrats who seek to work with the Senate's Republican caucus to control the senate.
"We can't go back to the days of dysfunction," he told the Times. "We can't go back to the days of relying on every single Democrat to get things done, ignoring the other side completely, jamming through a legislative agenda which doesn't have bipartisan support."
On Election Day, Democrats had appeared to win back control of the Senate. As the month has progressed however, and as two Senate races remain unresolved pending recounts, their grip has loosened.
"On the political end, it's always going to be close in the Senate, Democrats and Republicans," Klein said. "So it just makes sense to have some type of coalition government to remove the politics — the constant hyperpartisan bickering — and get things done in a bipartisan fashion."
Capital New York's Azi Paybarah calls Klein's rationale "Cuomoesque":
The governor echoed many of Klein's points in recent interviews: the need for bipartisanship, the benefits of having a functioning government over an ideologically pure one, and identifying specific policy goals rather outside the context of partisan platforms.
Klein also argues that giving Republicans control of the Senate isn't giving up on his party's agenda. Rather, he suggests, he and his caucus will try to persuade Republicans to enact Democratic platforms. From an op-ed Klein penned on Lohud.com:
"We will fight to raise the minimum wage so that workers can receive a paycheck they can actually live on, while our state's economy can receive the boost that it so clearly needs. We will work to implement a New York Dream Fund for children of undocumented immigrants, a vital first step in realizing a NY Dream Act. We will continue to defend women's reproductive health, while championing vital new methods of health education that ensure the well being of New York's next generation. We will push to implement much-needed campaign finance reform legislation so that we can restore voters' trust in the process."
REAL LIFE. REAL NEWS. REAL VOICES.
Help us tell more of the stories that matter from voices that too often remain unheard.
BEFORE YOU GO