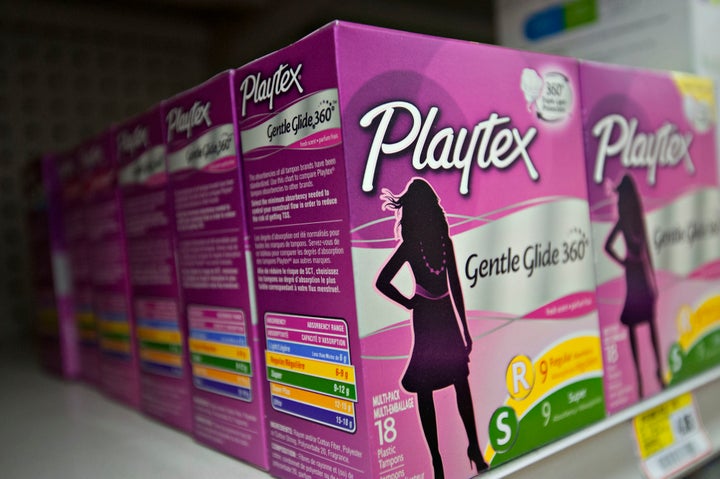 "This is a regressive tax on essential products that women have had to pay for far too long and lifting it is a matter of social and economic justice," Cuomo said in a statement.
The law is set to go into effect in September.
Currently, six states, including Minnesota, Pennsylvania, New Jersey, Massachusetts, Maryland and now New York, do not tax menstrual products like tampons and pads. Other states ― like Alaska, Oregon, Montana, New Hampshire and Delaware ― don't have sales tax at all.
"I have to tell you, I have no idea why states would tax these as luxury items," Obama said. "I suspect it's because men were making the laws when those taxes were passed."
Over the past year, lawmakers in Wisconsin, Illinois, Utah, Ohio, California, Michigan and Connecticut have all proposed legislation to end the tax, but they have received mixed responses. Critics argue that states could lose necessary tax revenue if the legislation passes. Others say the tax women pay on tampons isn't substantial enough to justify changing the law.
And women aren't paying too much for just tampons and pads. Companies take unisex products like razors, lighters ― or even pens ― and "shrink it and pink it" in order to market them to women at an inflated cost. That cost gap is commonly known as the "pink tax."
In 2012, Ellen DeGeneres bashed Bic on her show for creating special pens "for her" that featured special grips in purple or pink for those willing to pay a little extra. The YouTube video of the fake commercial she created for the product has over 6 million views, and is one example of how women are shedding light on unnecessarily gendered products.