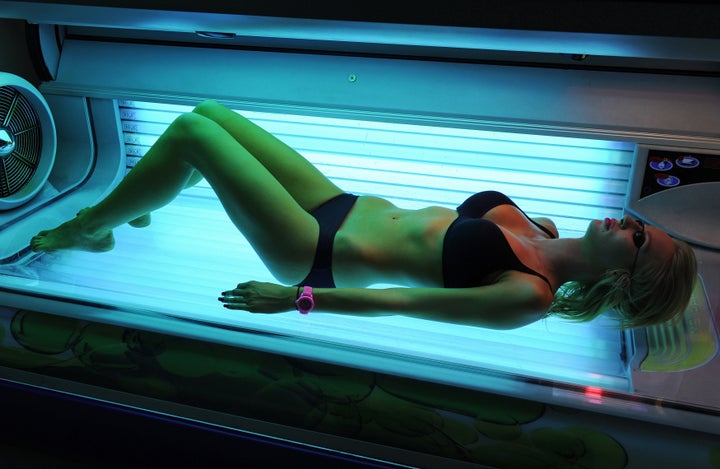 Tanning beds are suddenly on the national blacklist thanks to the infamous Tanning Mom Patricia Krentcil, who provoked national ire when she allegedly brought her 6-year-old daughter to a tanning booth.
New York currently bans indoor tanning for children under 14, but children ages 14-17 can tan with parental permission. The new law would totally ban 14-16 year olds from indoor tanning. And apparently, the number of teens who tan is high enough to warrant concern; Centers for Disease Control and Prevention data show that nearly 10 percent of 14 year olds, 12 percent of 15 year olds and 15 percent of 16 year olds have used indoor tanning facilities.
See some awful celebrity tans!