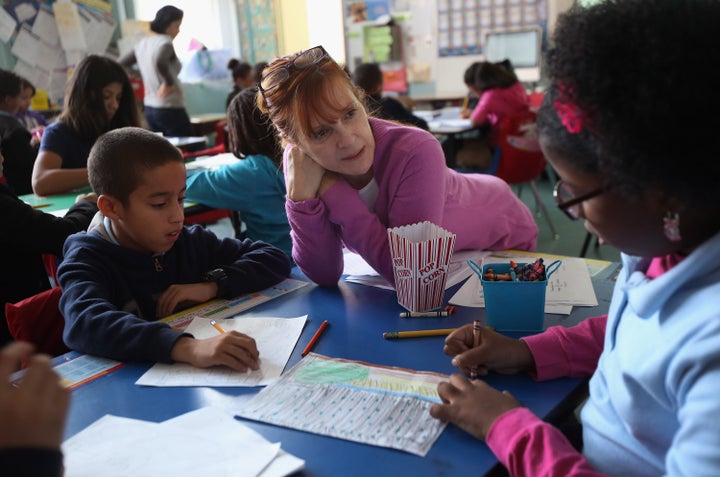 City school officials scrambled to fix a glitch that posted sensitive scores -- a controversial portion of teacher evaluations that grades educators based on how their students performed on standardized tests -- to the Education Department's internal computer system, making each teacher's scores available to all city educators.
United Federation of Teachers President Michael Mulgrew blasted the city for its flub, pointing to the incident as one of many reasons why teachers distrust the city Department of Education. The union and city have long carried a tense relationship, as Mayor Michael Bloomberg's school reform efforts have faced staunch union opposition.
Bloomberg has made access to teacher data a personal mission, but the union has vehemently fought the public release of teacher evaluation scores. The Department of Education last year released a list of individual ratings of thousands of the city's teachers, in a win for the media and the city following a lengthy legal battle.
The release sparked citywide pandemonium as parents were shocked by how their children's teachers were rated -- though the grades were, at times, poor measures of a teacher's actual effectiveness. The union took the evaluations' release as a cue to wage war, launching a city-wide advertising campaign that blasted the move.
The new law only grants parents access to data for teachers currently instructing their children, not for teachers their children may have in the future. They will also not be privy to individual components like a teacher's standardized test rating.
Popular in the Community