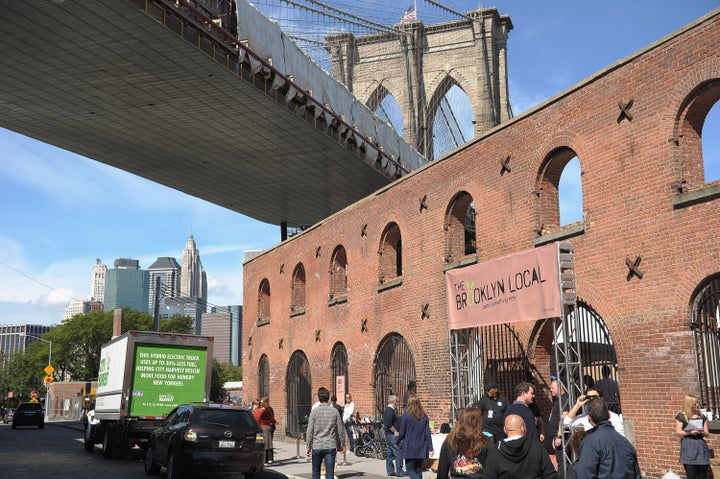 As both a New Yorker and an economic development professional, I couldn't be more thrilled by 1) the Bloomberg administration's competition for a new world-class applied science campus, and 2) the incredible enthusiasm it has generated.
For once, it's a major economic development initiative that everyone seems to agree on and promises to have an impact in driving innovation, investment and job creation for decades to come.

What's even more exciting from my vantage point -- a fact rarely mentioned in the broader discussion of who will win, where the campus will be, and what it will entail -- is the benefit this initiative will yield for so many different pockets of the city's economy.

Take, for example, Brooklyn.

Led by the Dumbo neighborhood along the East River waterfront, Downtown Brooklyn is increasingly becoming the center of operations for New York City's creative class: design, inventive and digital businesses. This industry is in the business of creation and it offers a continuous stream of new products to debut, digital applications to introduce, albums, magazines and clothing lines to launch and ideas to share. They are the manufacturing sector of the 21st century and they call Brooklyn home.

Just like the city's other notable clusters of creative companies, notably the growing prevalence of tech companies in the Chelsea and Flatiron neighborhoods, firms are moving their offices to be close to where the labor force lives, both to accommodate their workers and to capitalize on the energy of the community. While firms may have initially been attracted by the cheaper rents, increasingly their decisions are motivated by finding a "sense of place" -- one that has good amenities, attractive options for eating and drinking, open space, impressive views and overall is a fun place to go to work.

In Dumbo we created the City's first completely wireless neighborhood with a network that provides ubiquitous outdoor service for the community, free of charge. We partnered with EDC to create an incubator for start-ups in the tech and design industries to attract entrepreneurs to our office district. There are a number of ideas in the works to continue to cultivate and enhance this sense of place so that Downtown Brooklyn becomes a more attractive place for businesses to move to and expand: greenways between parks, public art, wireless Internet zones and new pedestrian plazas.

With a tech triangle already growing between the Brooklyn Navy Yard, Dumbo and Downtown Brooklyn, the emergence of a major applied science campus will provide an infusion of talent, innovation and potential synergies that are certain to put this evolution on warp speed.
It will also help solve a significant challenge currently facing companies like HUGE, an Internet marketing business, which has gone from 30 to 300 employees in the past five years and continues to struggle with recruitment -- so much so that they're paying for their own training programs.
As has been pointed out by both the mayor and City Council Speaker Christine Quinn, having a ready supply of qualified talent will help reduce such barriers to growth and enable HUGE and many other start-ups to grow more efficiently.

Like many New Yorkers, I'm eager to see a new tech campus take root. But I'm even more excited by the ways in which it will help invigorate the ongoing rise of Downtown Brooklyn's creative sector. Follow the chatter on the NYC's drive for a 21st century tech campus here.

REAL LIFE. REAL NEWS. REAL VOICES.
Help us tell more of the stories that matter from voices that too often remain unheard.