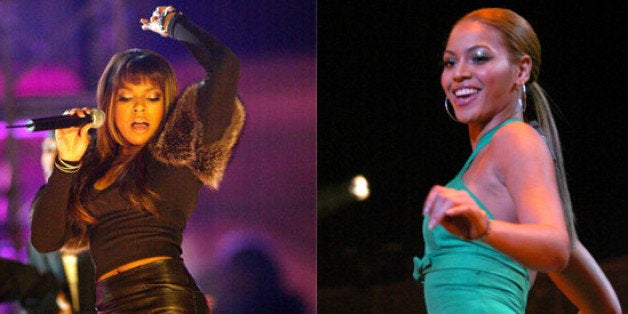 In 2003, Beyoncé Knowles stepped away from her Destiny's Child bandmates Kelly Rowland and Michelle Williams and released a solo album.
Knowles was 21 at the time, and her debut solo album "Dangerously in Love" is now accepted as the beginning of one of the biggest careers in pop music history. While the album received some mixed reviews, reactions were largely positive, earning Knowles five Grammy awards, hitting No. 1 on the Billboard 200, and going four times platinum.
Upon the album's release, however, the New York Times was less than impressed. The newspaper of record compared Knowles to a female competitor at the time, R&B singer Ashanti. "The Solo Beyoncé: She's No Ashanti," The New York Times wrote when reviewing "Dangerously in Love" in comparison to Ashanti's Murder Inc. release "Chapter II."
The review named Ashanti as Beyoncé's "mirror-image rival," noting that while Ashanti's album exceeded expectations, Beyonce's album could not live up to the hype. The Times claimed that Beyoncé's early success was due in large part to being a part of the girl group Destiny's Child, writing, "Maybe this album is merely a misstep, and maybe Beyoncé has yet to record the brilliant solo album that people expected. Or maybe it's proof that she isn't quite as versatile as she seemed. She's a strong and independent singer, no doubt, but maybe she seems strongest and most independent when she's got a posse behind her."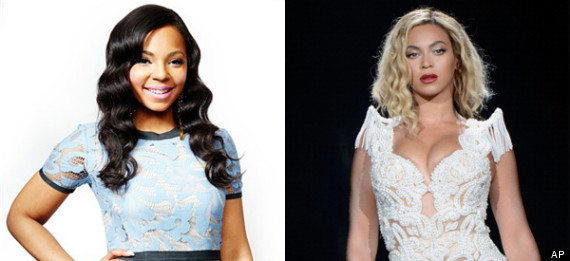 In the ten years since, Beyoncé's music career has decidedly dwarfed Ashanti's efforts. While NYT noted more promise in the "underdog" Ashanti, the singer's two subsequent releases cannot compete with Beyonce's albums. Ashanti released her third album, "Concrete Rose" in 2004, hitting No. 7 on the Billboard 200, and following up with 2008's "The Declaration," which peaked at No. 6. She then transitioned to a career in acting which includes roles in "John Tucker Must Die" and Lifetime's "Army Wives."
Beyoncé, in contrast, has hit No. 1 with every album she has released since. Her 2006 album, "B'Day" went three times platinum and took the Grammy award for Best Contemporary R&B Album. Knowles' next effort, 2008's "I Am... Sasha Fierce," saw similar success, going twice platinum and also taking the Grammy for Best Contemporary R&B Album. Her most recent album, 2011's "4," went platinum and produced the smash hit "Run the World (Girls)."
While comparisons between Knowles and Ashanti seem surprising now, the two artists may be poised to come into direct competition once again. Both singers were hyped to release new albums this year: Beyonce with her yet untitled forthcoming fifth studio album and Ashanti with her continuously delayed "BraveHeart." As of yet, neither project has an official release date and both seem likely to finally see the light of day in early 2014.