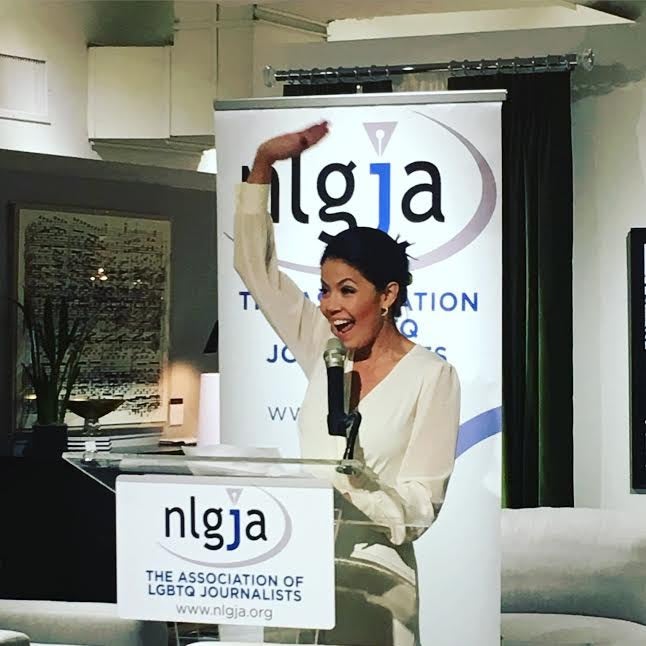 Tucker Carlson booked a great guest his first week who wasn't a personal friend or a ubiquitous FOX contributor on his initially uneven albeit highly rated new FOX show, "Tucker Carlson Tonight". "New York Times" columnist Nicholas Kristof went on to discuss his article on a 12-step program for liberals to deal with and learn from Donald Trump's election. Tucker grilled him and got him to admit that journalists had failed to see the coming wave of Trump voters, mainly because they were largely white working class people that Democratic policymakers have abandoned and that journalists and academics have demonized.
Kristof was following his boss, "New York Times" publisher Arthur Sulzberger Jr., who admitted in a front page op-ed after the election that his paper had provided partisan and incompetent reporting.
But across town from Tucker's set last Thursday evening, a different New York Times columnist was telling a room full of FOX stars that his paper was right in everything it did at exactly the same hour.
Frank Bruni was accepting the National Gay and Lesbian Journalist Association's "Randy Shilts Award for LGBT Coverage" at a ceremony held in the glittering showroom of upscale furniture vendors Mitchell Gold and Bob Williams in D.C.'s super-posh, recently gentrified gayborhood, Logan Circle. And his audience of mainly local journalists (Jeremy Peters was one of the few other New York Times writers there) was studded with FOX talent: a statuesque Jennifer Griffin towering over everyone in attendance, a bemused James Rosen, a petite and elegant Catherine Herridge on crutches from a running injury ("When I commit to go to something I show up!"), a dapper Leland Vittert, and a stunning Kristin Fisher (in a cocktail dress that had to have come with a warning label advising that it was only safe to wear at an event where most of the attendees would be gay men).
Bruni told his audience, gay or - like the FOX heavy hitters - straight, that reporters should not conclude from the election results that their efforts were futile: "We were right to send out 'truth squads' to check everything the Trump campaign said or did." (Doing the same for Presidential-wannabe Clinton did not come up.) Bruni cited elections that proved results were mixed - pro-gay marriage Republican Rob Portman was elected, and Democrats might yet take the North Carolina governorship. And besides partisan victories, Bruni insisted that pro-gay journalism was the reason American's had shifted in their opinions about gay marriage and in their general acceptance of gay people, though he cited no evidence for this, and it contradicts the gay community's injunction that the way one changes minds is to come out to friends and family.
No one debated any of these points. This was a celebration, as evidenced by the free flowing champagne and vodka at the open bar, the $3,000 couches and dining room tables, and Ms. Fisher's turn as the requisite supermodel at a truly A-List gay party, which curiously always requires at least one woman who is more beautiful and bedazzling than any man present.
Newly crowned FOX News CEO Jack Abernethy told me, when I observed I was surprised to see so many FOX superstars, "It's important for FOX to be here."
Across the room Nicholas Benton, the gay leftist who publishes and edits a suburban DC merchandiser, the "Falls Church News-Press", disagreed about the heavy FOX presence: "Under Trump, the right is going to try and take over part of the gay movement."
But except for Bruni's sermon and Benton's prediction, the evening was not only apolitical but politically incorrect. Local NBC anchor Angie Goff introduced Bruni to receive his award and while looking at the open bar and beautiful people and venue told the crowd, "We need to learn from you - at AAJA [the Asian American Journalism Association] events, all we have is karaoke. I can make that joke! I'm Asian!"
A clutch of local metrosexual TV reporters and meteorologists at the bar, uniformly 5'11" and without an ounce of body fat, dressed in Hugo Boss and Prada, teased Goff that they were live streaming her comments.
Calling all HuffPost superfans!
Sign up for membership to become a founding member and help shape HuffPost's next chapter