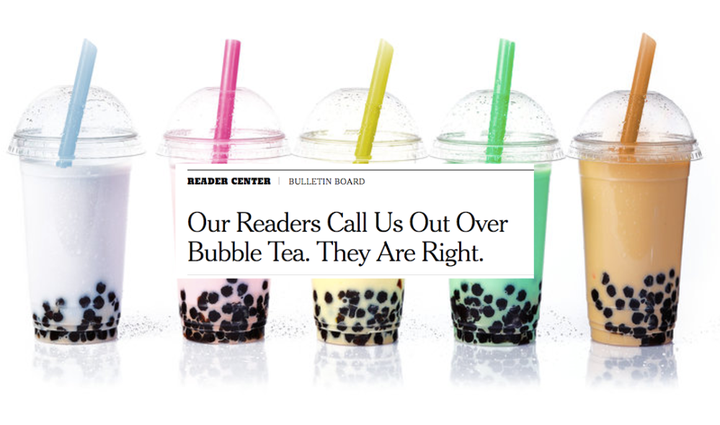 In the Times note, titled "Our Readers Call Us Out Over Bubble Tea. They Are Right," business editor Ellen Pollock wrote in response to the wave of criticism the newspaper faced for publishing an article Wednesday initially headlined "The Blobs in Your Tea? They're Supposed to Be There," by Joanne Kaufman.
Critics were amazed that the newspaper just figured out that bubble tea, a sugary drink with tapioca balls reportedly invented nearly 30 years ago in Taiwan, is popular in America.
Some were offended that the Times described the Asian drink, commonly known as boba, as "exotic" or "complicated," and others suggested that the article's tone was exactly why newsrooms needed more diversity.
Pollock said in the Times' blog post that readers were upset that the original article suggested that the newspaper had recently discovered boba tea. Other readers, Pollock added, were offended that the paper described the drinks "as strange and alien, and especially took us to task for the use of the word 'blobs.'"
The Times highlighted a comment from a reader named Bo Hee Kim who said that the newspaper's decision to describe boba as "exotic" and tapioca as an unappealing "blob ... alienates this population from reading this article."
"It highlights otherness rather than uniqueness, defines familiarity through a nondiverse lens, and for me evokes the unpleasant feelings of being the kid in a nondiverse neighborhood bringing 'weird' lunches to school," Kim said, according to the Times.
The Times revised its original headline on Thursday to focus on America's growing fanbase of bubble tea drinkers: "Bubble Tea Purveyors Continue to Grow Along With Drink's Popularity."
"The reader complaints have merit. In retrospect, we wish we had approached the topic differently (if at all)," Pollock wrote.
"There may be a story in the expansion of bubble tea businesses in the United States, but there is no denying the drink has been around for quite a while," she added. "And we regret the impression left by some of the original language in the article, which we have revised in light of the concerns."
By then, however, the damage had been done.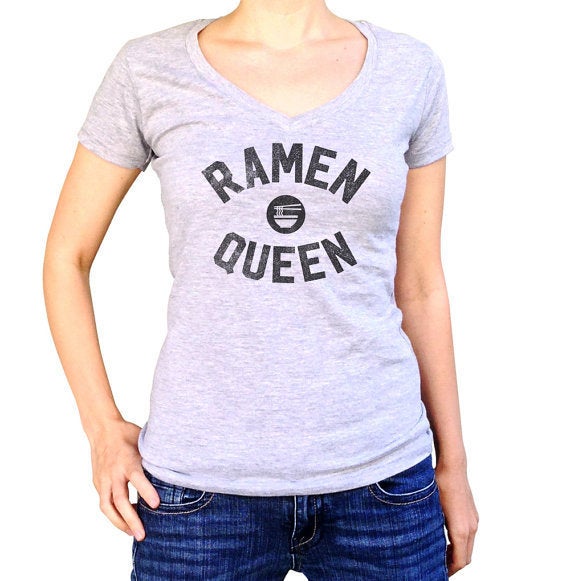 29 gifts for the asian-food obsessed friend
Popular in the Community