NEW YORK –- Jim Roberts, Joe Sexton and Jon Landman have several things in common. They each joined The New York Times in 1987, held some of the highest positions at the paper and are among the group of newsroom veterans leaving in a round of voluntary buyouts, submitting their papers before Thursday's 5 p.m. deadline.
The Huffington Post reported Thursday morning that Sexton, the paper's sports editor and former metro editor, is leaving for the investigative non-profit ProPublica, while Roberts, an assistant managing editor, announced his departure plans hours later on Twitter. Landman, the Times' culture editor, revealed his decision to take a buyout earlier this month. He was followed by reporter Jacques Steinberg, reporter Joyce Wadler, managing editor John Geddes and several other Times veterans.
Landman, who started at the Times a few weeks after Roberts in early 1987 and has served as metro editor, deputy Washington editor and Week in Review editor, told The Huffington Post on Thursday that he initiated the conversation with management about taking a buyout, aware that there was no guarantee he would keep the culture editor job for the rest of his days at the paper.
"The time had come," Landman said. "There is a time when the opportunities come together. The buyouts are there and they give a little kick in the ass and you ask, 'Is there anything else I want do at the Times?' No, I've done 5 million things. Let's go."
Last month, executive editor Jill Abramson told staff that management needed to cut 30 newsroom positions in a round of buyouts geared toward senior editors and reporters. There's long been a sense inside the Times that the upper ranks had become bloated, a clogged bureaucracy where editors had little place to move and consolidation had created a situation where some top managers were overseeing smaller portfolios.
So Times management, grappling with the advertising revenue declines that have ravaged the industry, realized the paper could save millions by slashing 30 higher-level positions. The buyouts, which offer two weeks' salary per year spent at the paper, can provide a nice windfall for well-paid veterans.
But while it's understandable that the Times, like other legacy news organizations, needs to cut costs, the departure of so many senior editors and reporters creates the risk of depleting the newsroom's institutional memory.
"You pay some price, but there are still plenty of people who've been around a while," Landman said, quick to mention that, in his opinion, the paper continued to get better even as "great" editors of the past moved on. "There's immense talent at The New York Times," he added.
Still, some current and former Times staff members suggested Thursday that those departing can't easily be replaced.
"Two irreplaceable titans are leaving the NYT: Joe Sexton, a smart, fearless editor, and @nytjim, a social media visionary," tweeted Don Van Natta Jr., a 16-year Times veteran who left in 2011 for ESPN.
Meanwhile, Landman tweeted: "There is no better newsman, anywhere, than @nytjim. Not one."
It's fitting that Landman and Van Natta both referred to Roberts by his Twitter handle, given that the editor has built a large following on the social media platform and regularly tweets links to interesting news stories throughout the day -- whether written by Times reporters or not.
"I've tried to make it clear to everyone on Twitter that I'm not going away -- certainly not disappearing on Twitter," Roberts told The Huffington Post.
Roberts said he made the buyout calculations and initiated the conversation to leave. "I can assure you, without equivocation, it was my decision and I did so without reservation," he said.
As for the Times' reduction in masthead-level positions, Roberts said he doesn't think Abramson was "trying to get rid of institutional memory or get rid of her most senior people, but for financial reasons, she felt this was the way she had to go. I'm sure she calculated the risks in the process."
Roberts insisted that he's "definitely not retiring" and is now looking for another news job. Sexton, who will join ProPublica next month, did not respond to requests about his decision to leave the Times.
A Times spokeswoman said the paper will not comment on whether or not management reached its target of 30 positions to cut by Thursday's deadline. If there aren't enough buyout takers, layoffs are likely to follow.
On Wednesday, Abramson told staff in a memo that management would need a day or two after the deadline to determine whether or not there will indeed be layoffs.
"Living with the uncertainty that this kind of process inevitably creates has been painful for us all," Abramson wrote. "And at the same time we are grappling with the sadness at the departure of friends, of wise and trusted colleagues and great journalists."
Correction: This article originally described Van Natta as taking a buyout in 2011. He did not, but left the Times for ESPN.
Related
Before You Go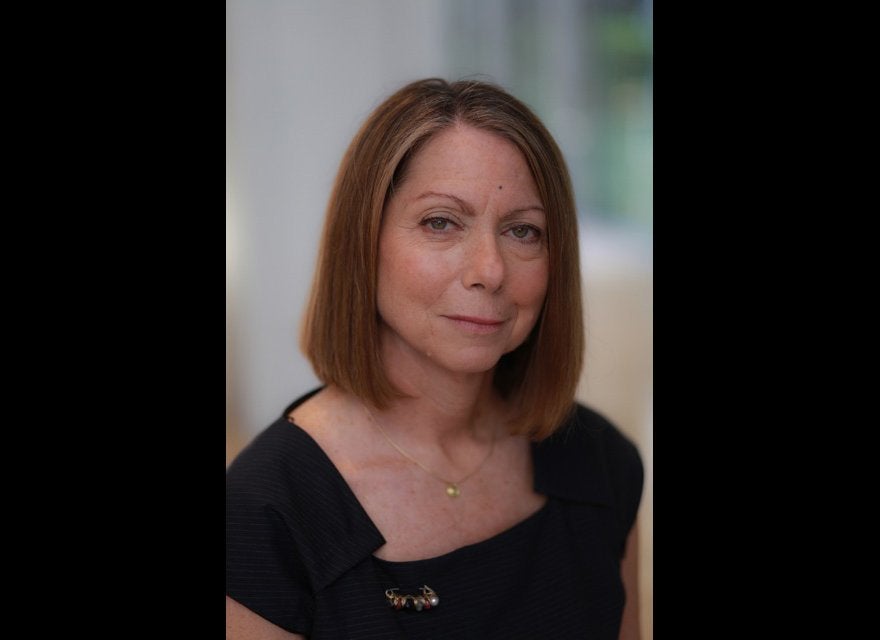 New York Times
Popular in the Community