It's 2016, and drones are here to showcase your next vacation spot.
The New York Times on Thursday unveiled its new "52 Places to Go in 2016" feature. It used a drone to capture footage of its number one spot, Mexico City.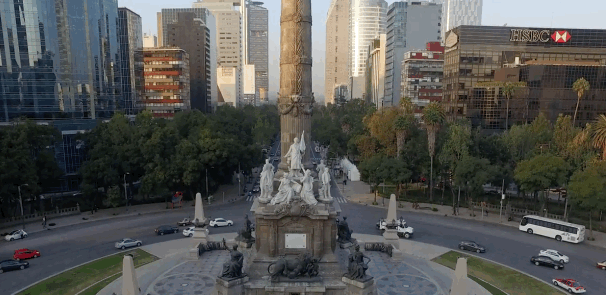 You might ask: Why drones?
"They're smaller, less expensive and more nimble than a plane or a helicopter, and they allow us to get shots and angles that readers don't often see," Larry Buchanan, graphics editor for The New York Times, told The Huffington Post.
"The drone provides an opportunity to showcase the historic architecture, monuments and beauty of Mexico City, which can be difficult to capture in an interesting manner from the ground," he added.
The Times has harnessed drones for a number of recent stories. In October, the paper used drone footage to illustrate melting ice sheets in Greenland, and in December, it published footage of rising sea levels in the Marshall Islands.
But the Times has yet to use drones for more intimate stories involving human beings. That could change.
"We're definitely thinking about ways to make it more personal," Buchanan said. "We love the character-driven narrative, and we hope we will eventually be able to use the drone as if it is a camera on an extended tripod."
REAL LIFE. REAL NEWS. REAL VOICES.
Help us tell more of the stories that matter from voices that too often remain unheard.