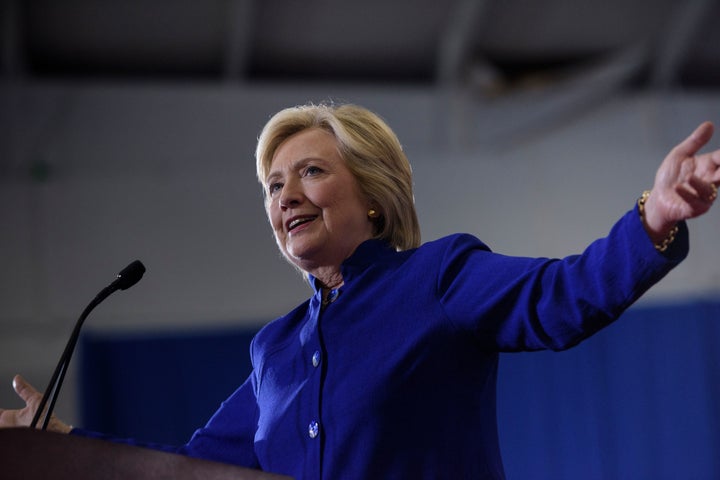 The former Secretary of State is the best person to lift Americans' economic fortunes and guide the country on the world stage at an uncertain time, the paper argued.
"Over 40 years in public life, Hillary Clinton has studied these forces and weighed responses to these problems," the editorial stated. "Our endorsement is rooted in respect for her intellect, experience, toughness and courage over a career of almost continuous public service, often as the first or only woman in the arena."
The Times chose to make a positive case for Clinton, rather than dwell on the deficiencies of her Republican opponent, Donald Trump.
"A comparison like that would be an empty exercise in a race where one candidate — our choice, Hillary Clinton — has a record of service and a raft of pragmatic ideas, and the other, Donald Trump, discloses nothing concrete about himself or his plans while promising the moon and offering the stars on layaway," it said.
The paper promised to publish a separate editorial explaining why it considers Trump "the worst nominee put forward by a major party in modern American history."
The Times' endorsement is not a surprise ― it has endorsed the Democratic nominee in every general election since 1960. The paper also backed Clinton in her primary race against Barack Obama in 2008. 
But The Gray Lady's endorsement showed how Clinton's progressive supporters have sometimes been better at making an affirmative case for her candidacy than her own campaign. The Times alluded to this flaw, even as it praised her.
"As a candidate, she has struggled to step back from a pointillist collection of policy proposals to reveal the full pattern of her record," the editorial said.
"That is a weakness of her campaign, and a perplexing one, for the pattern is clear," the paper continued. "It shows a determined leader intent on creating opportunity for struggling Americans at a time of economic upheaval and on ensuring that the United States remains a force for good in an often brutal world." 
REAL LIFE. REAL NEWS. REAL VOICES.
Help us tell more of the stories that matter from voices that too often remain unheard.
BEFORE YOU GO
PHOTO GALLERY
Hillary Clinton accepts nomination