 NEW YORK -- The Obama administration disputed claims Wednesday from Sen. John McCain (R-Ariz.) and others that it had revealed national security secrets to reporters for its own political gain.
Carney said the the White House was "not going to comment on any of the specific information contained in the articles referenced by Senator McCain," but did address questions about whether the administration had sanctioned the leaks for its own benefit.
"This administration takes all appropriate and necessary steps to prevent leaks of classified information or sensitive information that could risk ongoing counterterrorism or intelligence operations," Carney said. "Any suggestion that this administration has authorized intentional leaks of classified information for political gain is grossly irresponsible."
The Obama administration has aggressively investigated leaks over the past three-and-a-half years and charged six government officials with violating the Espionage act, more than all other previous administrations combined. But the White House hasn't appeared to be as concerned with finding the sources for the Times articles, which portray the administration as being tough on terrorists and the Iranian regime -- a net positive for Obama's reelection efforts, even if not all the Times' reporting is flattering to the administration. (For instance, Sanger reports on how a mistake in the coding of the Stuxnet computer worm revealed an important piece of the secret "Olympic Games" program designed to try and cripple Iran's nuclear operation.)
McCain said Tuesday that "such disclosures can only undermine similar ongoing or future operations, and in this sense, it compromises our national security."
"For this reason," he added, "regardless of how politically useful these leaks may have been for the president, they have to stop."
During a Wednesday morning interview, CBS's Charlie Rose mentioned to McCain that Times reporter David Sanger -- who wrote Friday's front page article on the secret "Olympic Games" cyberwar program, an excerpt from his new book, "Confront and Conceal" -- acknowledged he had held some information back at the administration's request.
Indeed, Sanger writes in the book under "A Note on Sources":

"Following the practice of the Times in reporting on national security, I discussed with senior government officials the potential risks of publication of sensitive information that touches on ongoing intelligence operations. At the government's request, and in consultation with editors, I withheld a limited number of details that senior government officials said could jeopardize current or planned operations.''
"So now David Sanger now decides, and administration officials, which top secret information, highly classified information, is OK to be revealed or not," McCain responded. "In an honest environment, they would have declassified this information already if they had wanted it publicized to the American people."
A Times spokesperson declined to comment on McCain's call for an investigation, as did Sanger, who also demurred when asked about the suggestion that the White House had leaked to reap political gain. (The FBI is already reportedly investigating the leak.)
However, Sanger said Sunday on "Face the Nation" that the "political side of the White House probably likes reading about the president acting with drones and cyber and so forth."
Sanger also pointed out that the White House didn't appear to have a major problem with such classified information being published, telling Gawker's John Cook on Friday, "No government agency formally requested that I not publish the story."
By comparison, the White House urged the Associated Press last month not to publish information on an al Qaeda underwear plot in Yemen. Officials were more critical of the news organization when it finally did than they have been of the Times.
And considering the Obama administration's tough public stance on leaks, the comparatively muted response to the Times scoops have raised questions. A Department of Justice lawyer argued last month that the Times' Risen should be forced to testify in the trial of Jeffrey Sterling, a former CIA official charged with leaking classified information to Risen about a bungled plot against the Iranian government.
One national security journalist noted a seeming double standard in the Obama administration's reaction to Sanger's article and its treatment of Risen.
"Sanger writes on successful Iranian operation, gets wide access," tweeted AP investigative reporter Matt Apuzzo, a recent winner of the Pulitzer Prize. "Risen writes on botched Iranian operation, gets subpoenaed. #transparency"
Last week, the Times' Jo Becker was asked during a radio interview whether she considers the 6,000-word story she wrote with Scott Shane on the president's "kill list," based on three dozen interviews with current and former Obama advisers, to be part of a White House P.R. campaign.
"No, I don't," Becker said. "Look, I think there's some assumption that the White House just sort of invited Scott and I in and just opened their books to us and that's not how the reporting happened. We obviously have lots of standards and multiple sourcing requirements."
In an email to The Huffington Post, Shane discussed the story's timing, while dismissing the notion that the White House had prompted it as "absurd."
Jo and I were assigned in late February to do a major piece on President Obama's record on counterterrorism, part of an occasional series of articles on his first term (under the logo "A Measure of Change"). Because the CT record and related topics, such as Guantanamo and the early executive orders, had been pretty thoroughly covered, we chose to focus our reporting on the president's role in decision-making, which remained a bit opaque. We interviewed many current and former officials, trying to speak with people who had actually met with the president on these subjects. The White House agreed to some interview requests and nixed others. We spoke to people who had been given permission to talk and to others who had not. In other words, it was a completely normal reporting process, and the notion that the White House prompted the story or controlled our reporting and writing is absurd.

The story was written and close to ready in late May. We did decide to push the button after seeing the excerpt in Newsweek from Dan Klaidman's book, figuring there would be a lot of discussion on this topic and that we wanted our piece to be part of it.
In recent days, several prominent writers, both liberal and conservative, have described the Times leaks as beneficial to the White House and suggested that as such, they were less likely to be investigated than others.
Columnist Charles Krauthammer wrote Tuesday that Becker and Shane's article could have been alternatively titled "Barack Obama: Drone Warrior" and that it "was no leak," but a "White House press release."
"Why?" Krauthammer asked. "To portray Obama as tough guy. Why now? Because in crisis after recent crisis, Obama has looked particularly weak."
On Friday, Salon's Glenn Greenwald wrote that Sanger's piece has something in common with other recent stories in a long line of leaks: "they come from senior Obama administration officials; and they are designed to depict President Obama, in an Election Year, as a super-tough, hands-on, no-nonsense Warrior."
"Put another way, the administration that is pathologically fixated on secrecy and harshly punishing whistleblowers routinely leaks national security secrets when doing so can politically benefit the President," Greenwald wrote.
The Columbia Journalism Review's Michael Massing described Becker and Shane's article as both "lapdog journalism" and "watchdog journalism."
"The Times reporters clearly enjoyed extraordinary access to high-level officials, who no doubt felt President Obama's image would benefit from an inside look at his steely effort to kill terrorists," Massing wrote.
Still, Massing wrote, "rather than simply transcribe White House claims, Becker and Shane talked to many people both in and out of the administration to provide a valuable look at a previously off-limits area of policy-making."
UPDATE: 5:30 p.m. -- McCain responded Wednesday to Carney's remark in a statement.
"The White House today claimed that my criticism of the Administration's involvement in, and culpability for, leaks of sensitive and classified information is 'grossly irresponsible,'" he said. "No, what is grossly irresponsible is U.S. officials divulging some of the most highly classified programs involving the most important national security priorities facing our nation today."

In the statement, McCain also noted that "curiously, to this date, the Administration has never complained about the irresponsibility of the leaks in these articles, which could obviously harm our national security and those sworn to protect it."

"This leaking of classified information needs to be investigated, and those officials who are found to be responsible, where appropriate, should be prosecuted," he said.
Rebecca Ballhaus provided research assistance for this article.
Related
Before You Go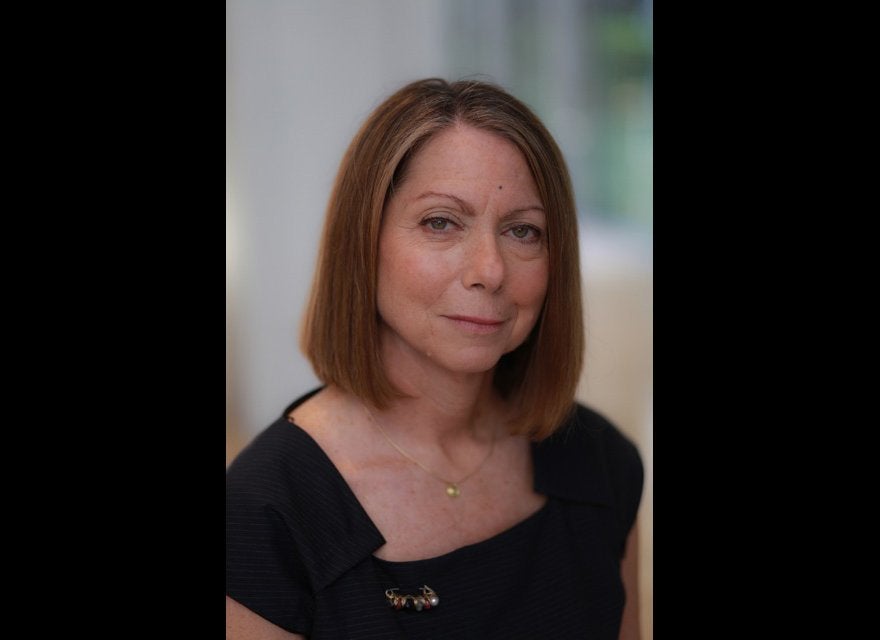 New York Times
Popular in the Community