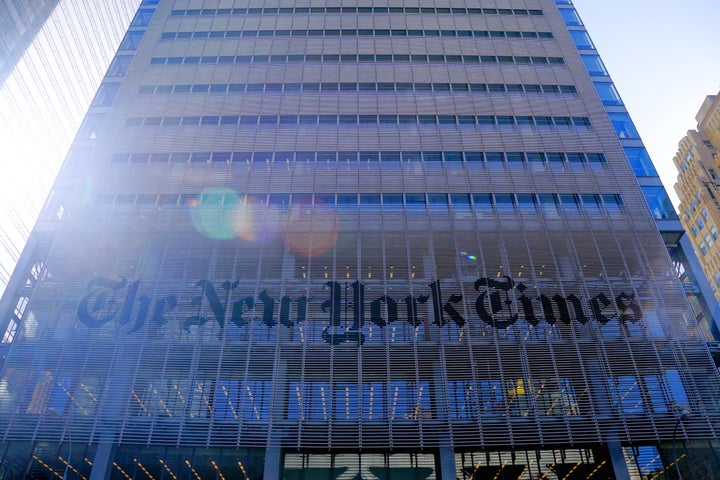 Times Public Editor Margaret Sullivan addressed the lack of diversity in a post on Thursday, obtaining comment from the paper's chief politics editor, Carolyn Ryan:
Yes it's not acceptable and I will make sure, personally, that it doesn't happen again. This is a new feature that we undertook, on deadline, after the close of the debate. The writer, Alan Rappeport, who is superb, compiled it on deadline without knowing the ethnicities and backgrounds of everyone he included. He was eager to see that he collected enough quotes so that all of the candidates were mentioned, and that he found conservative and liberal and moderate voices. We are going to do it again for subsequent debates and Alan will gather diverse voices. And, as one suggestion, I would like to invite any bloggers, political analysts, and thinkers who do post debate-analysis and are interested in being included in the roundup to email Alan at alan.rappeport@nytimes.com on the next debate day — Oct. 28. Alan does the live chat during the debate and then turns to the roundup when it is over. He will be looking for a range of thinkers.
It's difficult to believe Rappeport was unaware of the ethnicities of the people he included in the roundup; they're all prominent political commentators -- Ron Fournier of National Journal, Ryan Lizza of The New Yorker, Erick Erickson of RedState, etc.
Rappeport obviously went with the marquee voices at a handful of major publications without paying any attention to assembling a diverse array of opinions, and -- much like the 2016 election's major donors, on which the Times did a recent exposé -- they all turned out to be white dudes. This, of course, reflects the lack of diversity in media, where surprisingly few publications have elevated women or people of color to the pundit perch.
But Ryan's request that minorities write in to say they exist is a bit ridiculous, and speaks to how narrow the professional network of the Times' politics staff must be -- and to the publication's own lack of diversity. That's not to say it's atypical: When someone calls foul on the media's lack of inclusivity, the response is often to complain that minorities are hard to find.
But they're not. Twitter, where Rappeport went to pan for reactions, is full of smart female journalists and commentators of color. Slate's Jamelle Bouie, NPR's Gene Demby, HuffPost's own Amanda Terkel and Fusion's Alicia Menendez or Jorge Ramos are but a few examples.
It'd be far easier for Rappeport to spend a few minutes looking for more diverse opinions on Twitter than having the country's politically minded minorities reach out to the Times.
CORRECTION: An earlier version of this piece misidentified the outlet that Rebecca Traister works for. She is now at New York magazine rather than The New Republic.
Popular in the Community