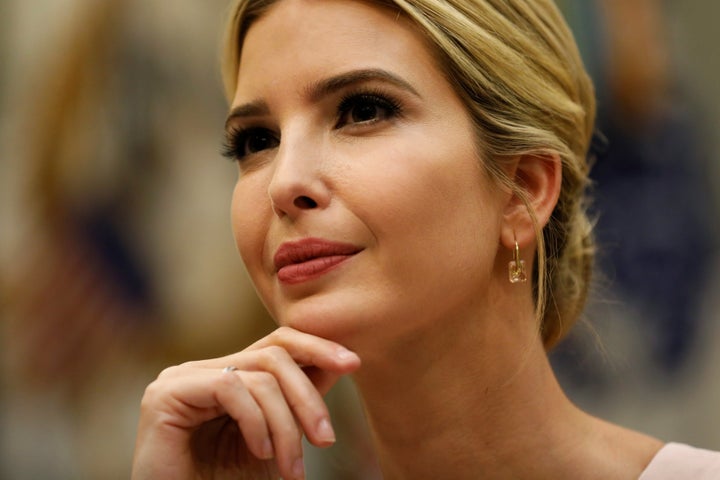 Ivanka is never going to intervene.
In the column, West argues that President Donald Trump's eldest daughter has been depicted as the feminist and progressive "antidote" to her father's misogynistic and xenophobic behavior since the 2016 election. But, much like Adrienne Vittadini Studio-branded items at Stein Mart, it's all a mirage.
"[Ivanka] has played her role dutifully. Pretending to care about women's upward mobility just enough to soothe the complacent and provide plausible deniability for her father," West writes.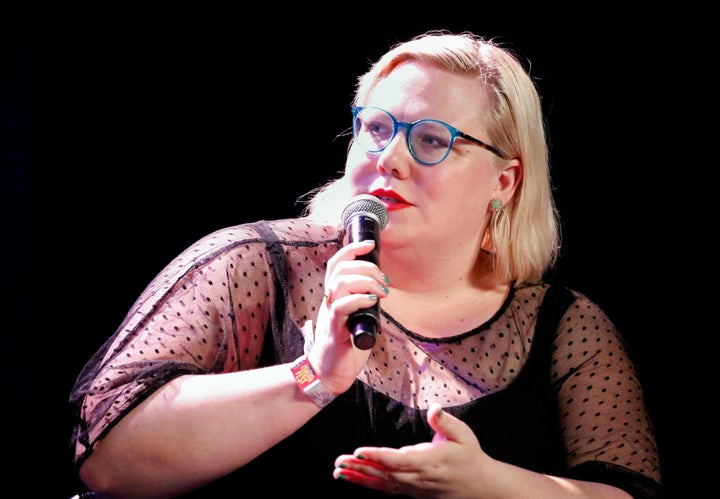 And although West feels Ivanka has been "portrayed as liberal America's consolation prize, like a Christmas present from an absentee dad plunked on the doormat in February," she points out that some people —"perhaps because hope has been thin on the ground since November" — are buying it.
For instance, on Monday night, a group of protesters held a candlelight vigil outside of Ivanka's Washington D.C. home, in hopes that she could persuade her father to save the Deferred Action for Childhood Arrivals (DACA) program, which gives protection to undocumented immigrants who were brought to the United States as children.
Unsurprisingly, Ivanka has kept silent on the subject, although she has shown support for the plight of undocumented immigrants in the past.
To this — and Ivanka's recent endorsement of abandoning an Obama-era equal pay initiative — West calls her bluff.
"A real advocate for women would care about gay women, trans women, black women, Muslim women, Jewish women and all the other women being dehumanized and imperiled by Trumpism's fetish for calamity," West wrote. "If you are helping only certain women, then you do not actually care about women."
Then, West really lets loose, writing:
"Ivanka Trump is never going to come through. Coming through isn't her function. She is more a logo than a person, a scarecrow stuffed with branding, an heiress-turned-model-turned-multimillionaire's-wife playacting as an authority on the challenges facing working women so that she can sell more pastel sheath dresses."