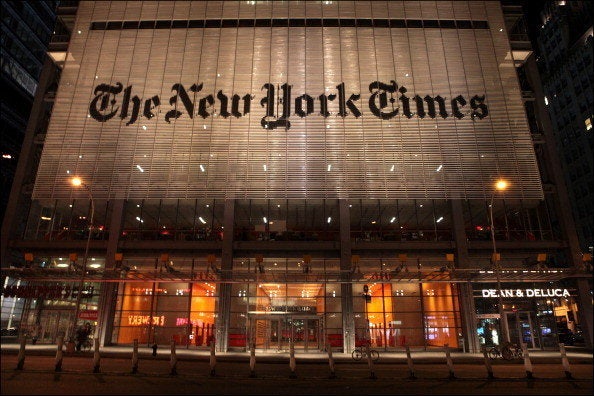 The New York Times has named Pamela Paul the new editor of the Book Review section, as current editor Sam Tanenhaus takes on a new assignment as writer-at-large, according to a staff memo.
The Times memo, written by executive editor Jill Abramson and managing editor Dean Baquet, is below:
April 9, 2013

Two New Titles

Sam Tanenhaus is taking on a new assignment as a writer at large. The new Book Review editor will be Pamela Paul. Read more in this note from Jill and Dean.

Sam Tanenhaus wrote a brilliant and now famous memo that catapulted him into the job of editor of The New York Times Book Review back in 2004. It was a fiery, passionate blueprint that brought pages and pages of fresh ideas and new vision for what is now the last free-standing newspaper book review in the United States. From his first covers (on Bob Dylan and Henry James, to name two) Sam had readers watching, talking and arguing over his every move. Working alongside the section's many skilled veterans, Sam also recruited stellar new talent, including his successor, Pamela Paul, the features editor at the Book Review, whom he hired as children's book editor in 2011.

It's now Pamela's turn to take the Book Review in new directions. Her versatility as an editor and writer has strengthened the Book Review and many other sections, including the Magazine, Education Life and Sunday Styles, where she originated the biweekly "Studied" column. Her weekly Q. and A. with authors, "By the Book," has been a wonderful new addition to the Review, and she has assigned a galaxy of great writers including Martin Amis, Colson Whitehead and Meg Wolitzer, among others. Pamela has also written for The Atlantic, Time, Vogue and The Economist, and she is the author of three books.

In a superb run of nine years, Sam invented our popular book podcasts and did video interviews with authors ranging from John Updike to Henry Kissinger. He invited poets to lunch to celebrate the Review's poetry issue. He still has readers arguing over the Review's poll to determine the best work of American fiction published in the past 25 years. Meanwhile, Sam's byline has appeared widely in The Times and he has managed to write political pieces for other magazines and journals. He also edited our Week in Review section during the 2008 election. Bill Keller had the right description for Sam: "He's our public intellectual."

Well, we were jealous of some of those smart political stories Sam was writing elsewhere. So, beginning in May, he will be a writer at large and take a Richard Hofstadter-like approach to reporting on the ideological and historical roots--and emerging character -- of today's roiling political movements. He will report to Rebecca Corbett.

We are both thankful to Sam and excited to inaugurate the Pamela Paul era of the Book Review.

Jill and Dean
Calling all HuffPost superfans!
Sign up for membership to become a founding member and help shape HuffPost's next chapter