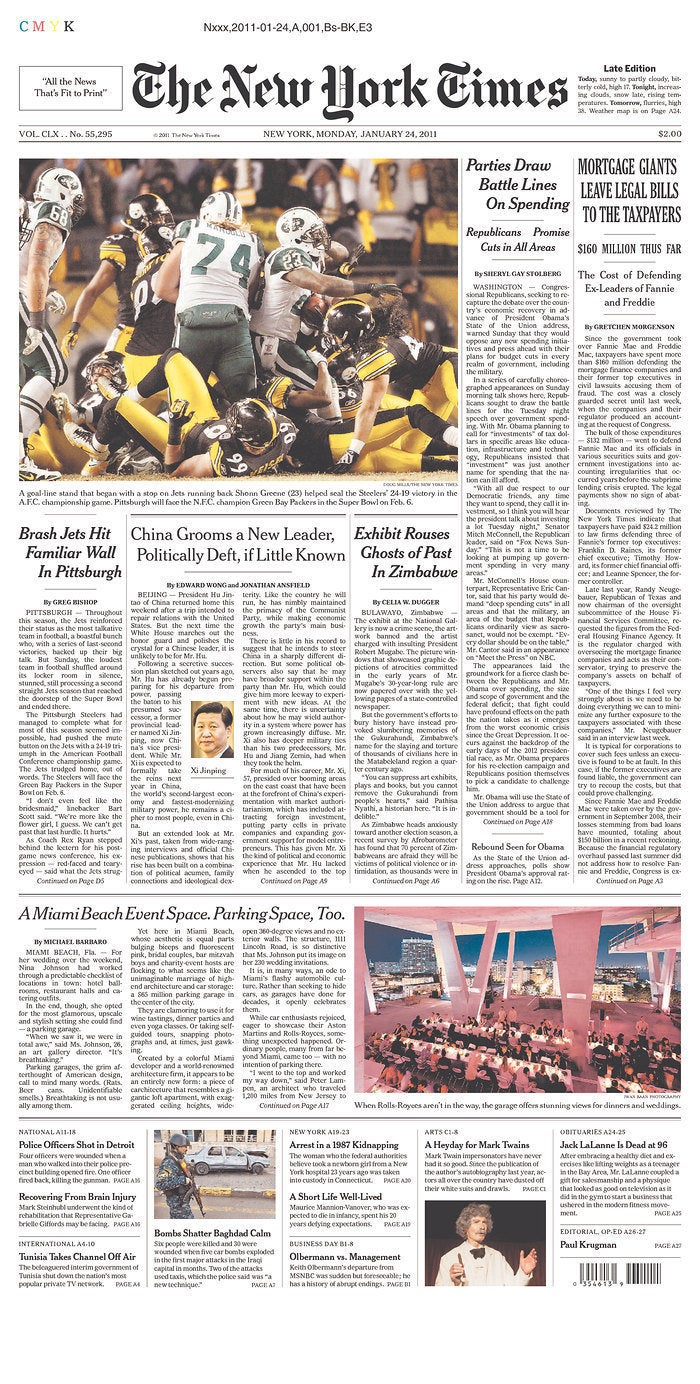 The New York Times will introduce multiple subscription packages for its website when it unveils its paywall in early February, the Wall Street Journal reports--but the paper's much-vaunted paywall won't hit the vast majority of its readers.
The paper will sell a basic monthly subscription to NYTimes.com, as well as one that groups the online subscription with one for the Times' iPad app, the Journal's Russell Adams writes. Subscribers to the paper will get unlimited access to the site.
However, a subscription will only be needed for so-called "heavy users" of the site, since people will only have to pay after they've read a certain number of articles online. Adams writes that 85% of the Times' estimated 30 million unique viewers will not hit that limit. Moreover, people who arrive at a Times article through a search engine like Google will always be able to read the first page of that article, even if they've ostensibly run into the site's paywall.