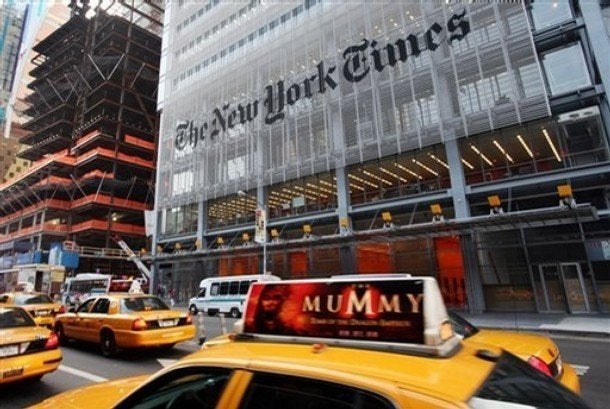 The public editor of the New York Times, Arthur Brisbane, sided with readers who expressed outrage over a story in the paper about a brutal gang rape in Texas.
The story, which was published last Tuesday, focused on the rape of an 11-year-old girl by 18 boys and men in Cleveland, Texas. But critics excoriated the Times for, in their view, blaming the girl for the attack.
In a blog post on Friday, Brisbane said he agreed.
"My assessment is that the outrage is understandable," he wrote. "The story dealt with a hideous crime but addressed concerns about the ruined lives of the perpetrators without acknowledging the obvious: concern for the victim."
Brisbane pointed to the sections that drew the most ire, where residents were quoted expressing worry about the burden the men will have to carry because of their crimes, and where the girl was described as often "dressed older than her age, wearing makeup and fashions more appropriate to a woman in her 20s."
"If indeed that is the only sentiment to be found in this community - and I find that very hard to believe - it becomes important to report on that as well by seeking out voices of professional authorities or dissenting community members who will at least address, and not ignore, the plight of the young girl involved," Brisbane wrote.
The Times initially defended the story in a statement, saying the writer of the article, James C. McKinley, was merely reporting what he had been told. But the paper's standards editor, Phillip Corbett, seemed to walk back that defense in an interview with Brisbane, saying that the Times "could have done more to provide more context" to stress the fact that the victim was not being blamed.
Calling all HuffPost superfans!
Sign up for membership to become a founding member and help shape HuffPost's next chapter