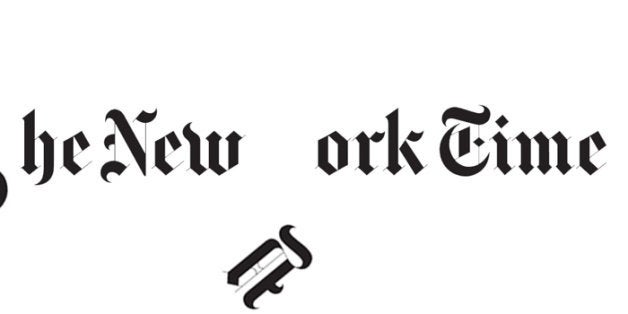 NEW YORK -- When New York Times executive editor Jill Abramson was in negotiations this past summer to keep stats guru Nate Silver at the paper, his agent remarked that his client was "the prettiest girl at the party." Abramson disagreed and recently recounted telling the agent: "The New York Times is always the prettiest girl at the party."
That argument didn't work with Silver, who joined ESPN to launch a larger-staffed FiveThirtyEight site and appear on-air on the sports behemoth, and on corporate sibling ABC.
The Times was open to the idea of Stelter hosting the Sunday show "Reliable Sources" on CNN and remaining at the paper, similar to how media reporter Howard Kurtz hosted the show while working at The Washington Post, according to sources familiar with the matter. But CNN's offer ended up extending beyond appearing one hour on Sundays to working across TV and web platforms. Stelter will build a "multiplatform, global media beat for CNN," according to a release.
The Times has long enjoyed a position atop the media pecking order and the cachet of working at the "Paper of Record" remains both a draw for recruiting talent and keeping it. But it's no longer the case that the Times can rely on prestige alone as talent fields competitive offers from both TV networks and also online sites that can pay significantly more money, provide greater journalistic freedom and offer multi-platform visibility -- or some combination of the three.
Just as the news about Stelter lit up Twitter on Tuesday morning, Yahoo News announced that it had hired New York Times Magazine political writer Matt Bai, who has spent the past 11 years at the paper. Bai is the third Times staffer to leave for Yahoo in the past couple months, following deputy news editor Megan Liberman, who became editor-in-chief of Yahoo News, and technology columnist David Pogue, who will revamp technology coverage and write for the site.
For years, the Times was the outlet that swooped in and poached talent. Increasingly, the tables have turned.
One former longtime Times journalist told HuffPost that the paper doesn't have the cachet or perks it once did to keep top talent.
"Nearly everyone who gets a lucrative offer will leave," the journalist said. "The era of the lifelong Timesman -- or lifelong Timeswoman -- is over."
Current Times management has acknowledged retention is an issue. When Abramson took over in June 2011, the paper had just been rattled by the departures of staff to Yahoo, The New Yorker, Bloomberg, Fortune and The Huffington Post.
"Retention is becoming a challenge," Abramson told New York magazine. "The economy has improved, whether it's Bloomberg or The Huffington Post, I can feel on any given week that I'm playing whack-a-mole keeping our most talented people."
And there have been a number of departures in 2013.
In February, top political writer Jeff Zeleny left the Times for ABC News, with national correspondent Susan Saulny following the next day. Lisa Tozzi, a 13-year Times veteran, left for BuzzFeed in April. On the sports desk, Judy Battista joined NFL network and NFL.com and Howard Beck left for Bleacher Report.
Last month, Rick Berke, a 27-year veteran of the Times, became Politico's executive editor. And fashion reporter Eric Wilson joined InStyle as fashion director.
Inside the Times newsroom, staffers have recently grown concerned about management's ability to retain talent. But a Times spokeswoman pointed out that the paper has also been hiring talented journalists.
"The Times is bigger than any one journalist, and given the size and strength of our staff, it's inevitable that some very good people might be recruited to opportunities elsewhere that are more particularly suited to their interests," a Times spokeswoman told HuffPost.
"At the same time, we are still hiring great new talent -- Jonathan Martin and Jason Horowitz, among them -- and Jill remains committed to ensuring that our newsroom has the best and strongest mix of journalistic talent," she continued.
It's true the Times continues to hire top journalists, but the Times -- while paying well for a newspaper -- will find it tough to compete with the deeper pockets of a TV network or outlets like Bloomberg and Yahoo. The Times, which allowed many veteran staffers to take buyouts earlier this year as a cost-saving measure, is not in a position to get into bidding wars.
In addition, a couple billionaires -- Jeff Bezos and Pierre Omidyar -- have entered the picture. Bezos' Washington Post has already hired a couple top reporters in Washington, and Omidyar has suggested he'll spend upwards of $250 million building a news organization with Glenn Greenwald.
Times media columnist David Carr told HuffPost that "there are more options for a certain kind of storyteller" to go elsewhere, but expressed confidence that the paper can still keep top journalists.
"I don't think that the Times' historical assets, in terms of recruiting and retaining talent, have evaporated," Carr told HuffPost. "I think there's a more complicated marketplace and expect we are going to respond and are responding. No one reads stories about the people we hold onto. People are gunning for our guys all the time."
Popular in the Community