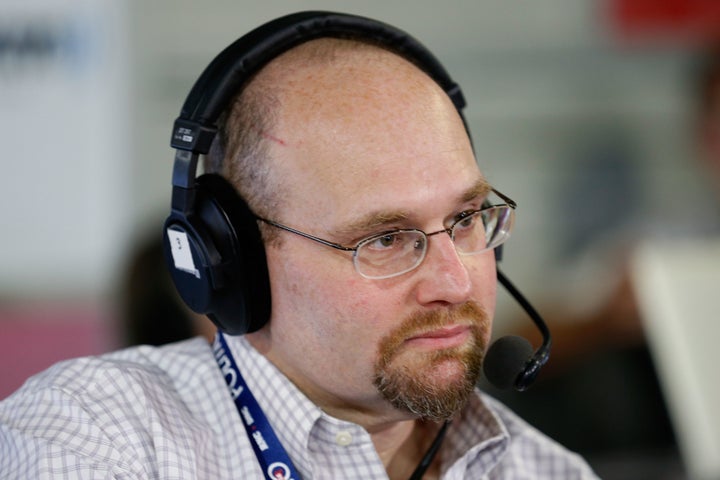 One week before announcing that star reporter Glenn Thrush would be getting a second chance at The New York Times after being suspended over sexual misconduct allegations, the paper released the results of an internal job-satisfaction survey.
While nearly all the employees surveyed said they're proud to work at the Times, there were a couple of trouble spots. A glaring one: career development. Many staffers said they weren't sure what they needed to do to continue to move upward at the Times.The paper's editors copped to the problem at two all-hands meetings held the day before the Thrush announcement.
For women at the paper, the two developments bundled together sent a demoralizing message. "They announce this big failure in career development," said a female reporter who declined to be named because she didn't want to jeopardize her job, "and then the first thing they do is protect Glenn Thrush."
The decision to retain the 50-year-old White House reporter came after a lengthy internal investigation into the allegations of sexual misconduct, first detailed last month by Vox.com's editorial director. Times executive editor Dean Baquet announced in a statement Wednesday that Thrush would not be fired, though it allowed that he had "behaved in ways that we do not condone." Instead, he'll be reassigned to a new beat once his suspension ends next month.
The announcement set off a wave of indignation among Times observers, who thought it sent a message that the paper condones sexual misconduct and isn't concerned about the safety of its female employees. But among the female Times employees who spoke to HuffPost, the takeaway was less about the dangers of sexual misbehavior and more about who actually matters at the paper.
"We're not really sure what the message is here," one woman told HuffPost. "I feel really conflicted." Another lamented that while the Times took careful steps to nurture and protect its star male reporter, there were loads of women struggling to get help with flat-lining careers inside the newsroom. For her, the Thrush decision was another painful reminder of how the Times is failing its female reporters.
"Every woman who works at the Times has to go to work tomorrow knowing that that's the decision they made," Kate Harding, who hosts the Feminasty podcast, tweeted Wednesday. "That's whose career matters. That's who they'll go the extra mile for."
A female reporter at the Times said she saw that tweet and a lightbulb went off.
"Women here feel like they're being overlooked," she said. And she's not alone in feeling that way ― a fact the Times itself acknowledged in one of the slides in the survey presentation, which read: "On career development, staff don't have a clear sense of their goals or available resources." (The Times did not sort results by gender.)
The Times also noted that 34 percent of those surveyed marked "unfavorable" when asked if they had discussed career objectives with a manager over the last 12 months. Only 42 percent of respondents said they understood what to do to advance their career at the paper. Sixty-three percent of employees responded to the survey.
The survey also showed that staffers think the Times is failing to adequately communicate with employees and make swift decisions.
The Times says the findings demonstrate that the paper is doing great. "The survey shows that an overwhelming majority of our employees feel highly engaged and deeply connected to the mission of the Times," Carolyn Ryan, assistant managing editor, told HuffPost in an emailed statement. "Those numbers would be the envy of any company in any industry."
"They also show that employees want to build their careers here, and they want better guidance and training to do so," she said, adding they want to create "pathways" for growth. And because of the Times' expansion into multimedia like podcasts and video, there are more ways to advance than ever before.
Baquet said in his statement that he believed Thrush's punishment ― which is how the paper views its decision ― was appropriate, and concluded by affirming the paper's belief in a respectful work environment. "The Times is committed not only to our leading coverage of this issue," he wrote. "But also to ensuring that we provide a working environment where all of our colleagues feel respected, safe and supported."
While there are certainly superstar women at the Times — among them Donald Trump whisperer Maggie Haberman, who frequently collaborated with Thrush, as well as Jodi Kantor and Megan Twohey, who wrote the investigation into Harvey Weinstein — there are others who feel they are being left behind.
(In a devastating loss, Janet Elder, a three-decade veteran at the Times, died Wednesday night. She was one of the highest-ranking women on the masthead and by all accounts one of the biggest champions for women in the newsroom.)
"Dean Baquet has no idea what I'm capable of," the second female reporter said, adding that there are lot of women in similar positions. "They're wasting talent and resources," she said.
The reporter clarified that she didn't think Thrush deserved to be fired, and other staffers echoed that opinion. "Seems absolutely fair to me," a third female staffer told HuffPost about keeping Thrush on. "The investigation was very thorough and conducted by a female lawyer." (Charlotte Behrendt, a lawyer in the newsroom, led the investigation, according to the Times.)
Taking Thrush off the White House beat makes sense, too, she said. "Anyone who covers Trump has to be extra-squeaky clean."
"I am definitely in a situation where I feel totally neglected and deprived in a way that affects me more than the sexual stuff.""
As to whether or not women at the Times are now in danger of being harassed by Thrush, she said: "If women at the Times had been harassed by him I've no doubt they would've spoken up." She added, "The Times is a pretty sexless place. There's no flirting."
The third staffer said the problem with senior leadership ignoring staffers' career development is less about gender and more about a general obsession with stardom, which leads others to languish at the paper. "I am definitely in a situation where I feel totally neglected and deprived in a way that affects me more than the sexual stuff," she said.
She pointed to Thrush. The Times brought him in from Politico, where he was already an established name. "There were probably 10 reporters internally who wanted the job of White House correspondent and would've done a great job," she said, "but they had to have the name."
Over the past year, at least seven women of color have left the paper, including LaSharah Bunting, who went to the Knight Foundation; Rachel Swarns, who went to New York University; book critic Michiko Kakutani, who retired; and Catherine Saint Louis. Last year, masthead editor Lydia Polgreen left the paper to become the editor-in-chief of HuffPost. At a recent all-hands meeting, Baquet addressed the issue frankly, one source at the Times said.
So did New York Times Company CEO Mark Thompson, publisher Arthur Ochs Sulzberger Jr. and Ellen C. Shultz, executive vice president of talent and inclusion, in a letter sent out last week. "Employees throughout the organization told us that we have to do more as a company to build a workplace that feels fair, diverse and inclusive to all," they wrote. "This is an area the leadership is actively focusing on and we will share a specific action plan in the first few months of 2018."
While 95 percent of survey respondents said they were proud to work for the Times, 13 percent said it was likely they would leave the paper for another job in the next 12 months, up 8 percentage points from 2015, according to one of the company's slides. Among some women, that feeling appears to have intensified this week.
"Are women welcome here?" asked a female staffer. "Is anything going to change? Should I be looking somewhere else? I don't know. Those are definitely questions that I'm asking myself."
Here's the letter that was sent out internally to Times staffers:
Dear Colleagues,

This year, 63 percent of employees across the company took the 2017 Employee Survey. We're pleased that so many of you felt it was worthwhile to participate and are particularly gratified that a large number of people added thoughtful and sometimes though-provoking comments.

The survey is an important way for the company's leaders to hear from you about your experiences at The Times. After all, it's your talent, commitment and passion that allows us to fulfill our mission and meet our business goals. We want to ensure that our workplace is supportive of you.

This deck includes survey results at the company-wide level, as well as an overview of actions we have taken and will take in response. Results specific to your departments will be shared by your managers.

There was some good news across the organization as a whole. We received high scores in engagement, company strategy and individual relationships with managers. This is not a surprise to us; these are areas where we have consistently performed well. One fact worth point out is that 95 percent of our employees take prides in working at The Times. We're a mission-driven organization and it's gratifying that almost every employee places such a high value on that mission.

But there were trouble areas as well, particularly in career development, speed and agility and communication. We have fared poorly in the past in these same areas and it's a priority of the company's leadership to quickly address them. Many of the major changes we've made over the last year ― such as the reorganization of much of the business side ― are aimed at improving on these fronts. These are also a few slides with specific action items devoted to these in the attached deck.

Another area of concern to many of you ― and to the company's leaders ― is diversity and inclusion. Employees throughout the organization told us that we have to do more as a company to build a workplace that feels fair, diverse and inclusive to all. This is an area the leadership is actively focusing on and we will share a specific action plan in the first few months of 2018.

In the meantime, we're committing ourselves to conducting this survey annually and to continue reporting back results. We're also establishing a way for you to provide your comments or concerns about workplaces issues ― or anything else ― on an ongoing basis. Also, today we launched Talk to the Times, a new way for employees to share thoughts and ideas with senior management. You may submit your questions anonymously or, if you wish, include your name and contact information. Our responses to your ideas and concerns will be regularly posted on InSite.

Thank you again to everyone who participated. We really can't say enough how important you feedback is to us.

Mark, Arthur and Ellen
Support HuffPost
The Stakes Have Never Been Higher
Related
Before You Go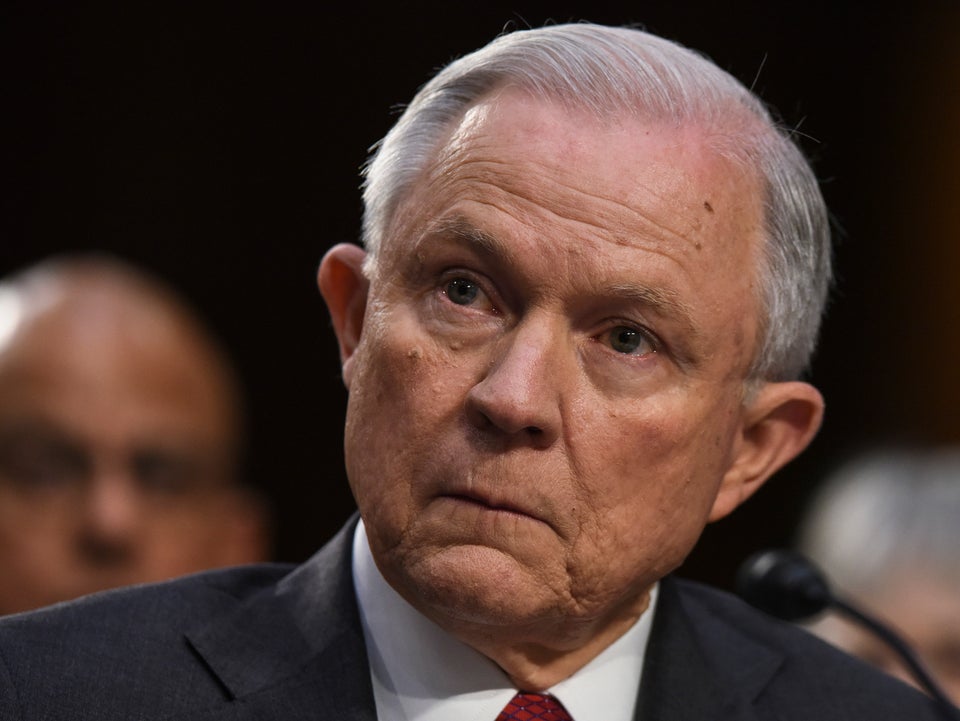 All The People Trump Attacks In His New York Times Interview
Popular in the Community