The New York Times over the weekend published a story by Kate Taylor about casual sex in college, and the response from students and journalists since then has been unsparing in its criticism, calling the article "surpassingly stupid," "degrading" and "silly."
The article, "Sex On Campus: She Can Play That Game, Too," is set at the University of Pennsylvania, where Taylor found that women in college, focused on their future careers, are having casual sex -- something has been considered a man's game by "those who studied the rise of hookup culture."
The Times interviewed more than 60 women over the course of a year, but absolutely none of them agreed to go on the record with their full names. Why? "Because they believed that talking publicly about sex could come back to haunt them -- by damaging their reputations at Penn, their families' opinions of them or their professional future," the Times wrote.
The lack of a single student's full name was not lost on Chloe Angyal, editor at Feministing:
The article's main star, A., explained her sexual habits:
Instead, she enjoyed casual sex on her terms -- often late at night, after a few drinks, and never at her place, she noted, because then she would have to wash the sheets.
A. later adds, "Ten years from now, no one will remember -- I will not remember -- who I have slept with."
The Times eventually drops the bombshell that students believe "hookups could not exist without alcohol," just before briefly discussing the serious topic of sexual assault in college. Some observers took that portion of the article, within a story about casual hookups, as trivializing the issue of sexual violence on college campuses.
Susan Patton, better known as the "Princeton Mom," is also quoted in the new Times piece, because who better to weigh in on contemporary mores? Patton gained national recognition for an op-ed that encouraged women to focus on finding a husband while they're undergrads.
The Times had also argued in a previous story, "The End of Courtship," that millennials don't go on dates anymore, and claimed HBO's "Girls" was the "cultural weather vane for urban 20-somethings." IvyGate was not happy that story was referenced.
Suffice it to say, the rest of the Internets were dubious, as well.
Rachel Dodes Wortman, a writer for The Wall Street Journal, mocked it on Twitter:
As did Guardian columnist Heidi N. Moore:
And Gawker writer Hamilton Nolan:
As the College Fix blog noted, the article never mentioned whether the women are using protection when they have sex. Anna North at Salon admitted Taylor did a better job than most in writing about hookup culture, but still said it's essentially the same as several other articles. These stories, North notes, succeed because "they're a lot like porn, except that instead of an orgasm you get a vague sense of free-floating anxiety."
The discussion of the article Monday on "Morning Joe" was free from such criticisms, and the segment opened with a clip from "Girls," because that show represents all millennials, everywhere.
"An incredibly important piece, thank you for writing it," co-host Mika Brzezinski said to Taylor.
To be sure, there were people who thought it was a great article, or at least called it "interesting." The panel on "Morning Joe" thought it touched on a lot of important issues, and pointed out that women are no longer going to college for the purpose of finding a husband.
So we leave it to you, dear readers, to have the last word. What do you think?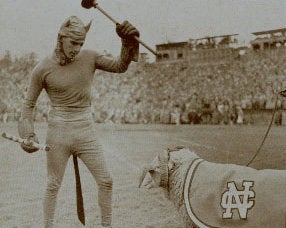 Schools With The Best Sex Life